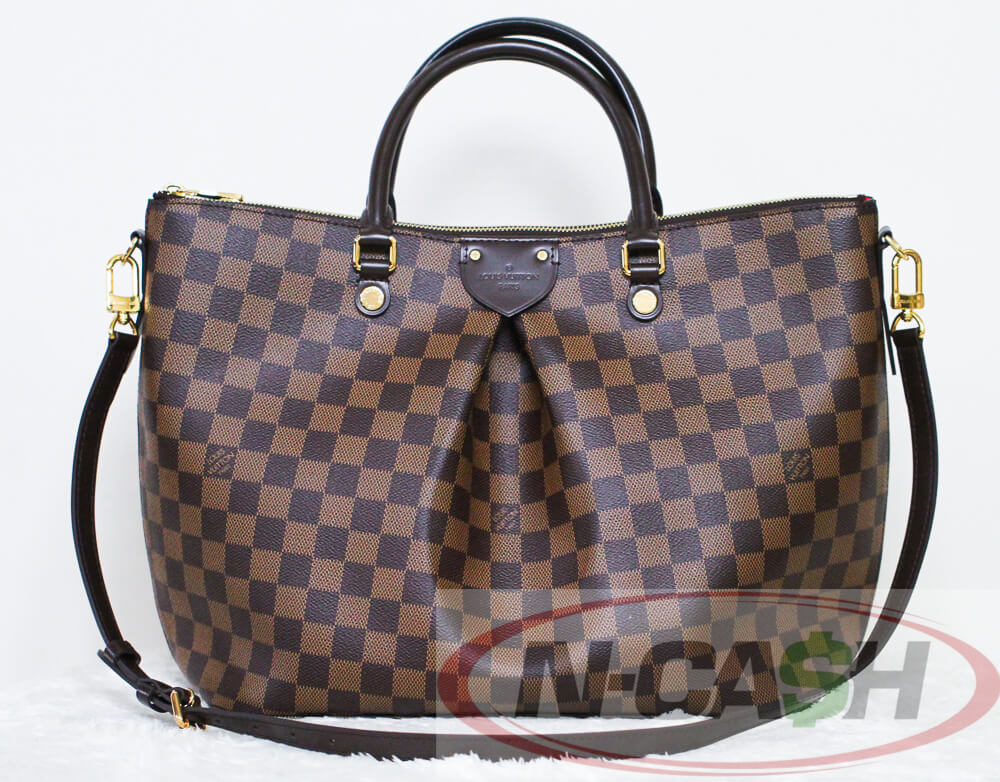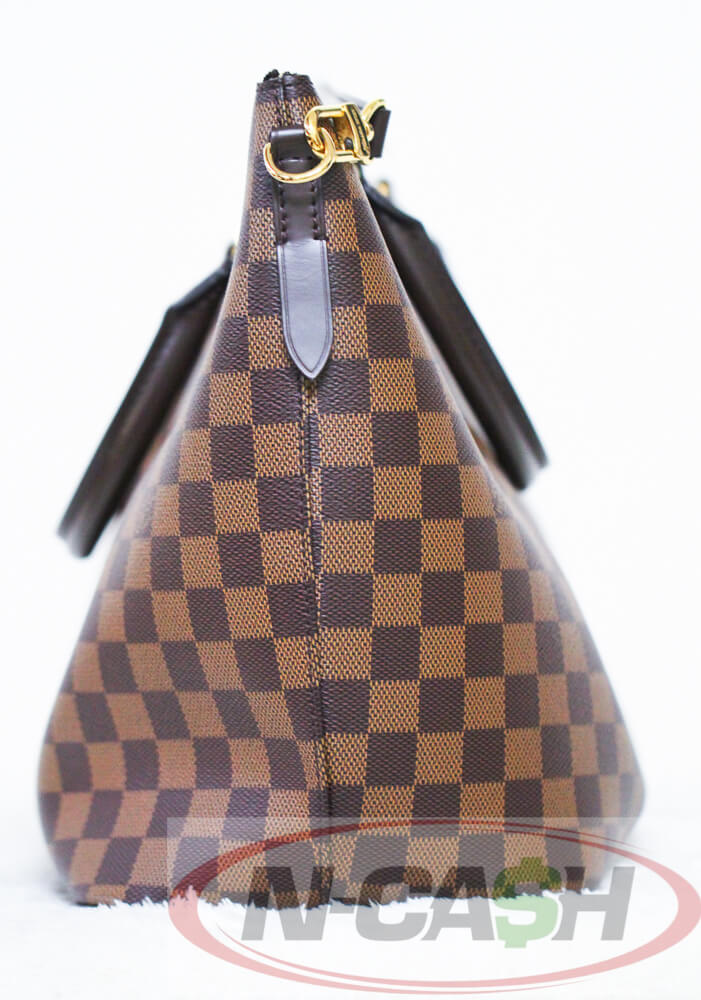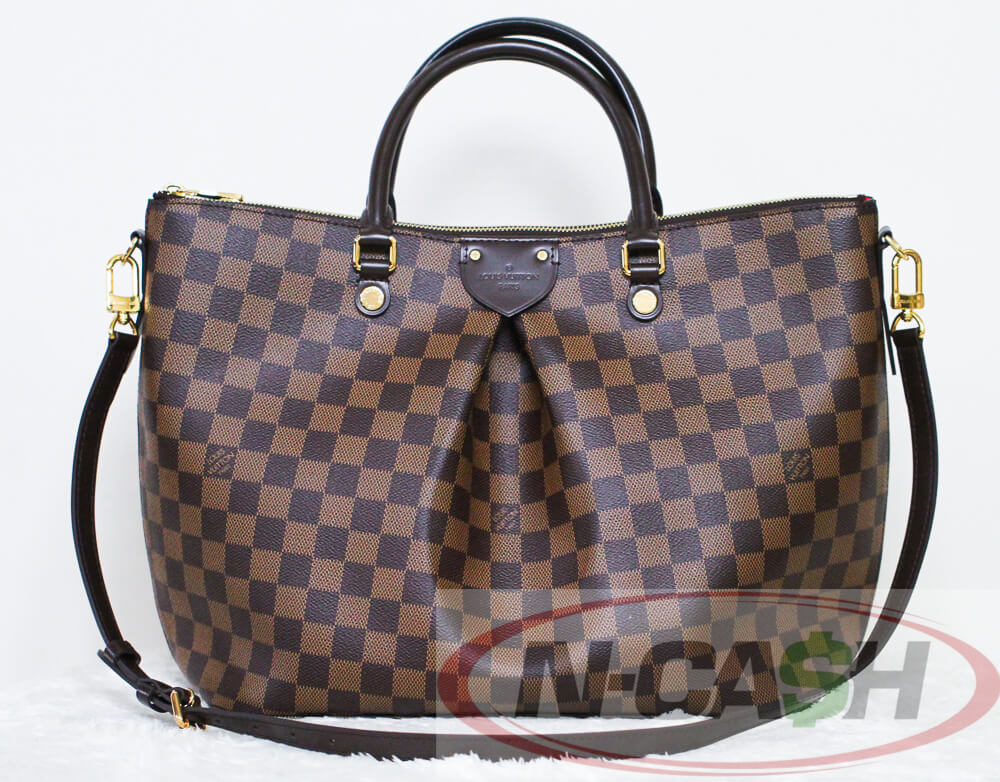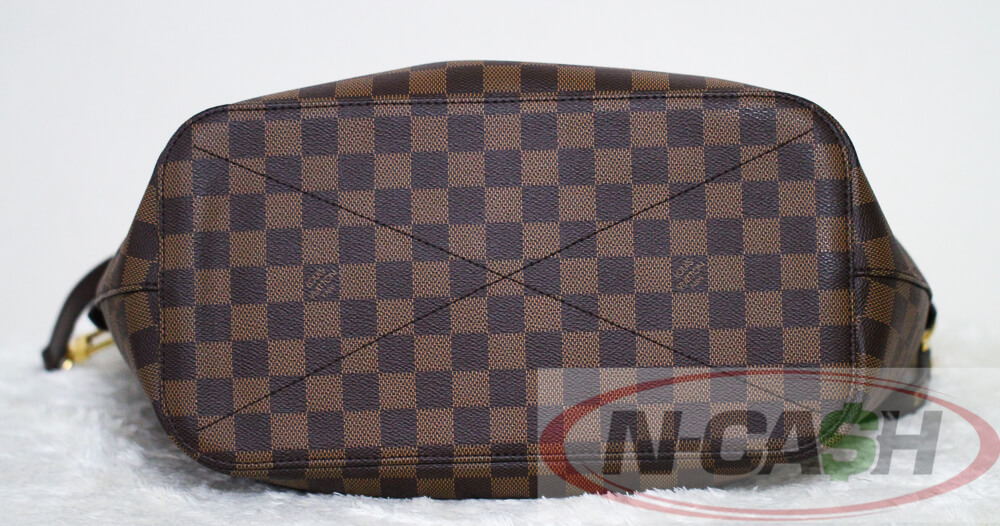 PRE-OWNED
Brand: LOUIS VUITTON
Measures: 15.7″ L x 8.3″ H x 6.3″" D (approx)
Material: Damier Ebene
Textile Lining
Detachable Adjustable Strap
Hardware: Gold-Tone
MHO HOT STAMPING
Made in France
Date Code: RI2185
Retail Price of $1810++
ITEM INCLUSIONS:
Detachable strap with MHO Hot Stamp, Product Sticker, Material Card and Dust Bag
EXTERIOR CONDITION:
MATERIAL: Damier Ebene canvas is in excellent, pre-owned condition apart from a small blemish on one of the bottom corners. There are no notable signs of use to take note of aside from the small blemish stated.
LEATHER TRIMS: Very light creases on the side leather tabs. No remarkable signs of wear.
HARDWARE: Fully functional and shiny showing mild oxidation particularly on the zipper line and zipper slider. There are light scratches on the hardware, which is normal to any bag usage.
HANDLES: Firm with minimal wear/creases on the bases. Light wear on the undersides, typical signs of minimal wear.
DETACHABLE STRAP: MHO hot stamp. Reasonable, gentle wear throughout from storage. Minimal wear/oxidation on the clasps. Mild cracking on the gold film of hot stamping.
BOTTOM CORNERS: Great condition apart from a small blemish on one corner.
INTERIOR CONDITION:
Presentable and clean, showing gentle wear.
OVERALL CONDITION:
THIS LOUIS VUITTON SIENA GM BAG IS IN PRE-OWNED CONDITION WITH WEAR/SIGNS OF USE AND IMPERFECTIONS. ALL ANGLES OF THE BAG ARE POSTED, PLEASE REVIEW THEM CAREFULLY TO GET AN APT DESCRIPTION OF THIS ITEM. KINDLY PLEASE CHECK OUT ALL PHOTOS AS THEY SHOW ALL SIGNS OF WEAR.
Selling for only PhP 56,888