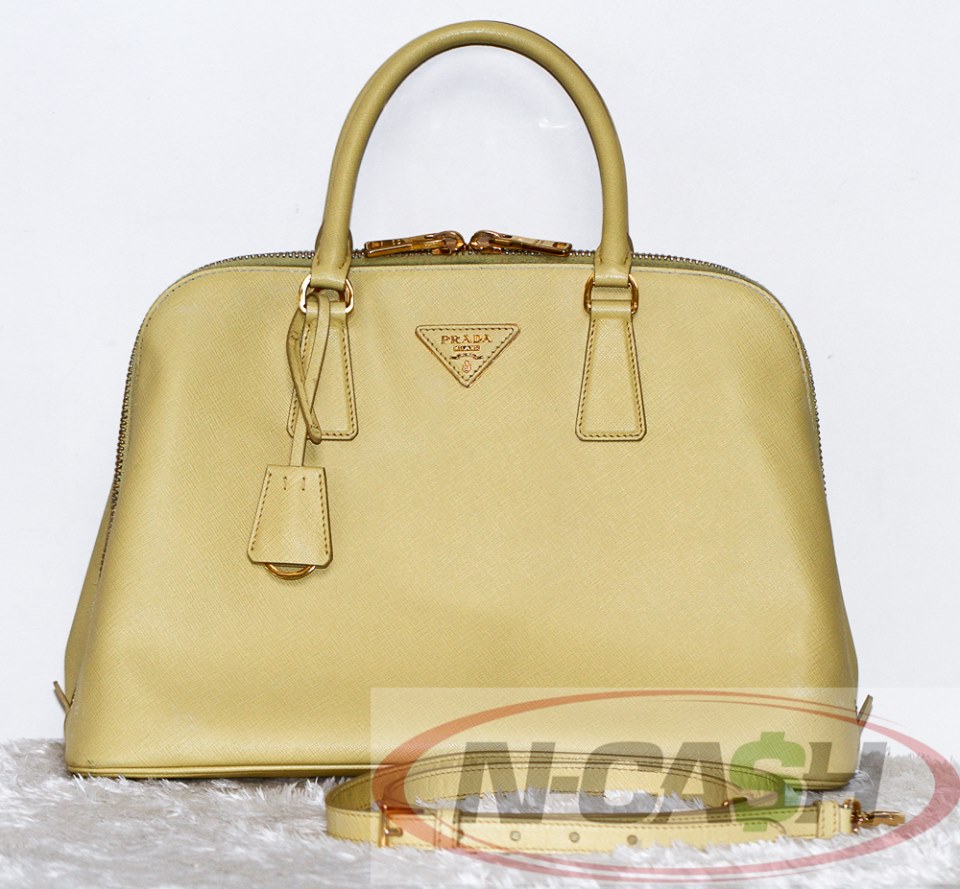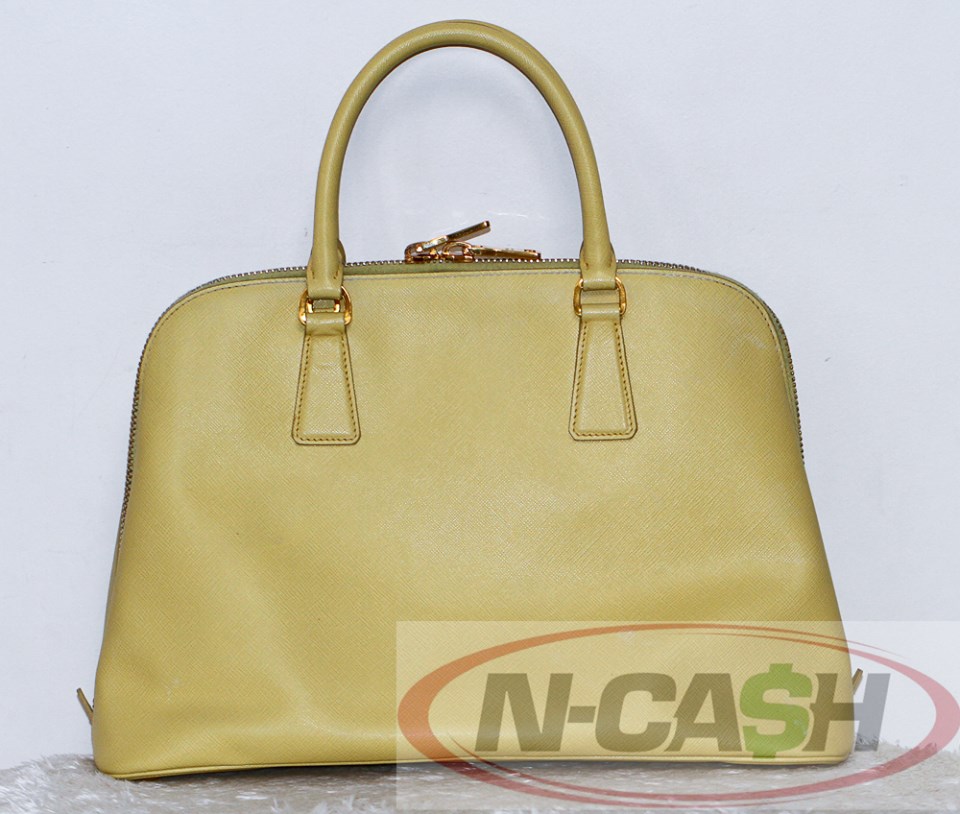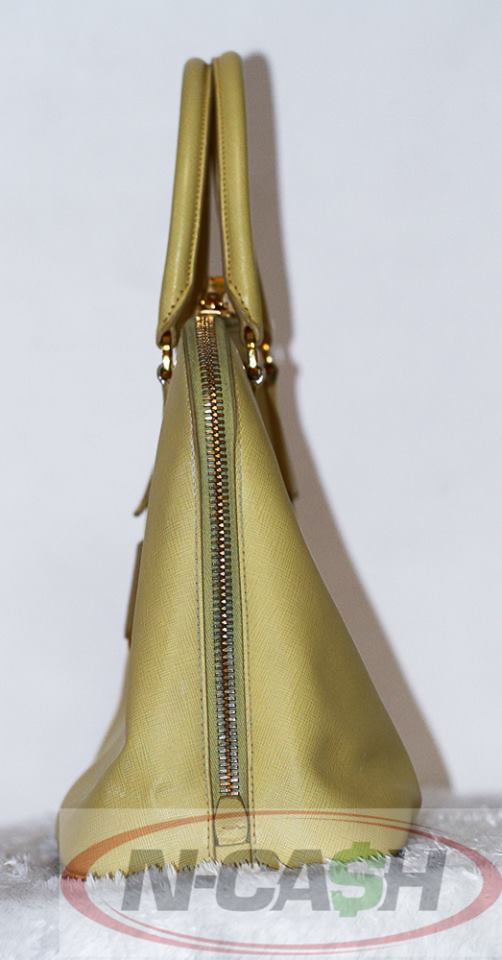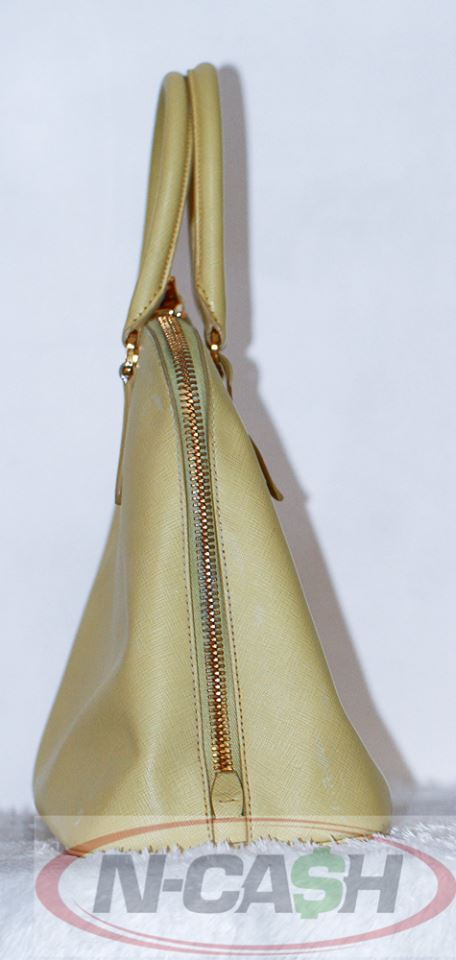 PRE-OWNED
Brand: PRADA
Measures: 14″ L x 9.5″ H x 5.5″ D (approx)
Material: Saffiano Leather Double Zip Closure
Interior: 1 Large Middle Compartment with Zippered Closure, 3 Slit Pockets, and 1 Small Rear Pocket with Zippered Closure Detachable Strap
Hardware: Gold-Tone
Made in Italy
Retail Price of $2500
ITEM INCLUSIONS: Detachable strap, Cards, and Dust Bag
EXTERIOR CONDITION: MATERIAL: Saffiano leather is in great, pre-owned. There are scratches, rub marks, and colour transfers on the bottom corners. Bottom leather shows a scratch about 1.5″ long, few dents/marks. Minor deformation of the shape as seen near the bottom area.
HARDWARE: Fully functional and shiny showing oxidation/fading. Zipper line/area and zipper slider show moderate wear/fading. Loose fabric fibers along the zipper line. There are light scratches on the hardware, which is normal to any used bag.
HANDLES: Firm with minimal wear/creases on the bases. Light wear on the undersides, typical signs of minimal wear throughout.
DETACHABLE STRAP: Reasonable, gentle wear throughout from storage. Wear/oxidation on the clasps. Wrinkles throughout.
BOTTOM CORNERS: Colour transfers, rub marks.
INTERIOR CONDITION: Oxidized metal plate and zippers. Marks/scratches on the zippered pocket as seen in photos. Textile lining is clean, showing light wear throughout.
Selling for only PhP 39,988