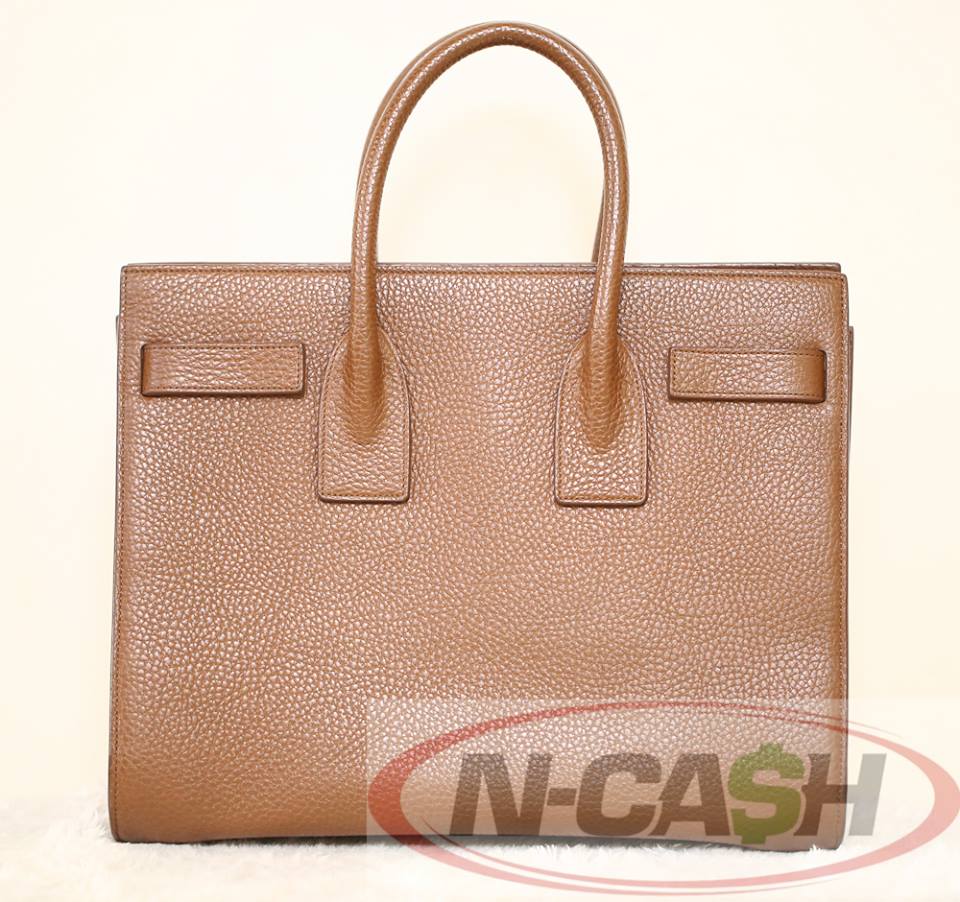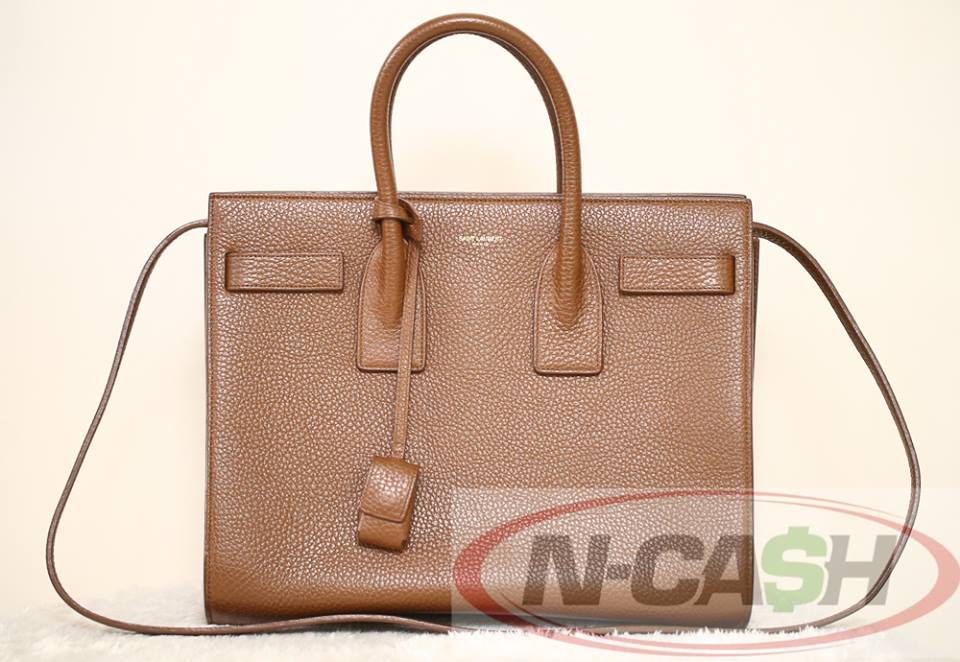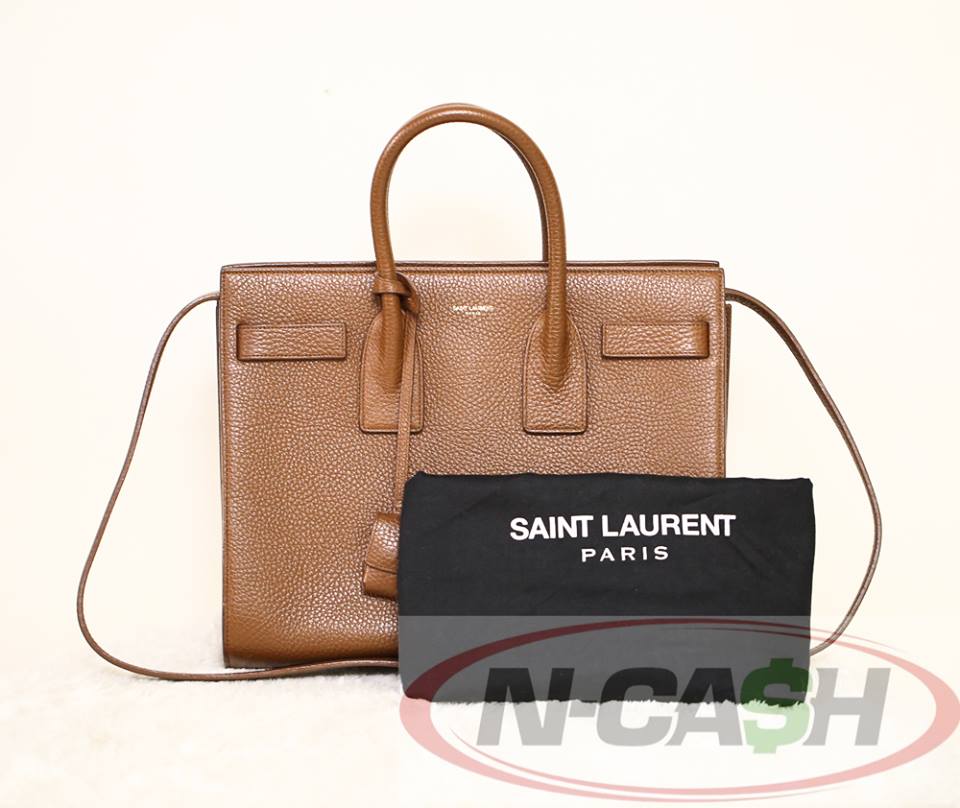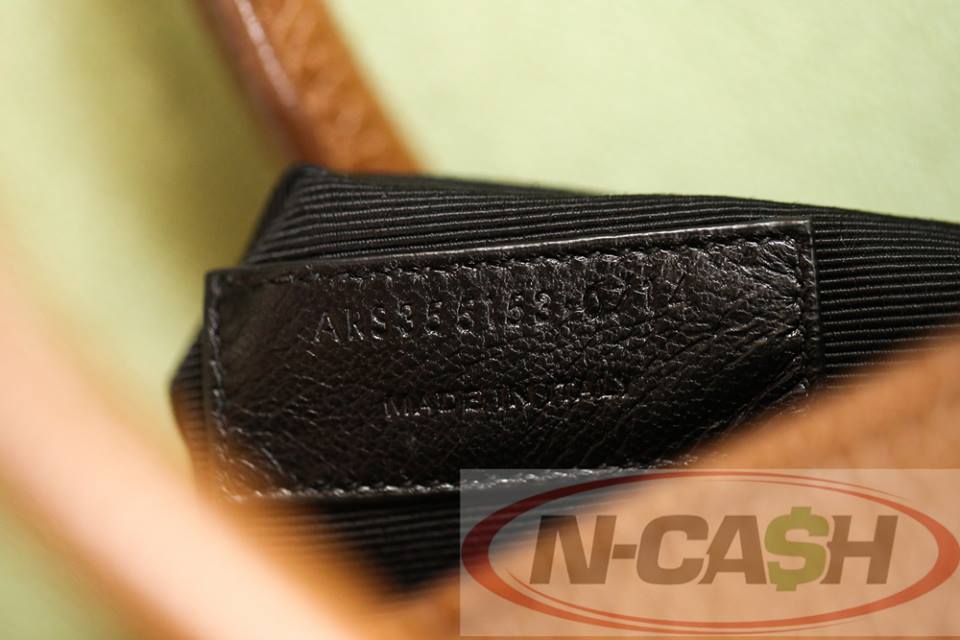 PRE-OWNED
Brand: YSL
Measures: 12.5″ L x 9.8″ H x 6.4″D (approx)
Material: Grained Leather
Textile Lining Interior:
Zippered Center Compartment, 2 Patch Pockets, 1 Zippered Pocket
Detachable Strap
Side Snaps for Adjustable Width
Hardware: Gold-Tone
Made in Italy
Serial Number: ARS355153 0714
Retail Price of $2750++
ITEM INCLUSIONS: Detachable Strap, Detachable Lock and Keys, Leather Swatch and Dust Bag
EXTERIOR CONDITION:
MATERIAL: Grained leather is in great, pre-owned condition. There are 2 tiny scratches and think strokes of ink marks at the back. Wear on the glazing. Please refer to the photos.
HARDWARE: Fully functional and shiny. Light oxidation may be observed particularly on the zipper line and sliders. Faded D-ring. Light scratches throughout. Feet still has blue factory protective film.
HANDLES: Firm with minimal wear/creases on the bases. Light wear on the undersides, typical signs of minimal wear.
DETACHABLE STRAP: Reasonable, gentle wear throughout from storage. Minimal wear on the clasps.
BOTTOM CORNERS: Light rub marks, scratches seen particularly on the glazing.
INTERIOR CONDITION:
Presentable and clean, showing gentle wear. Ink marks on one of the side walls. Please see photos.
Selling for only PhP 58,888