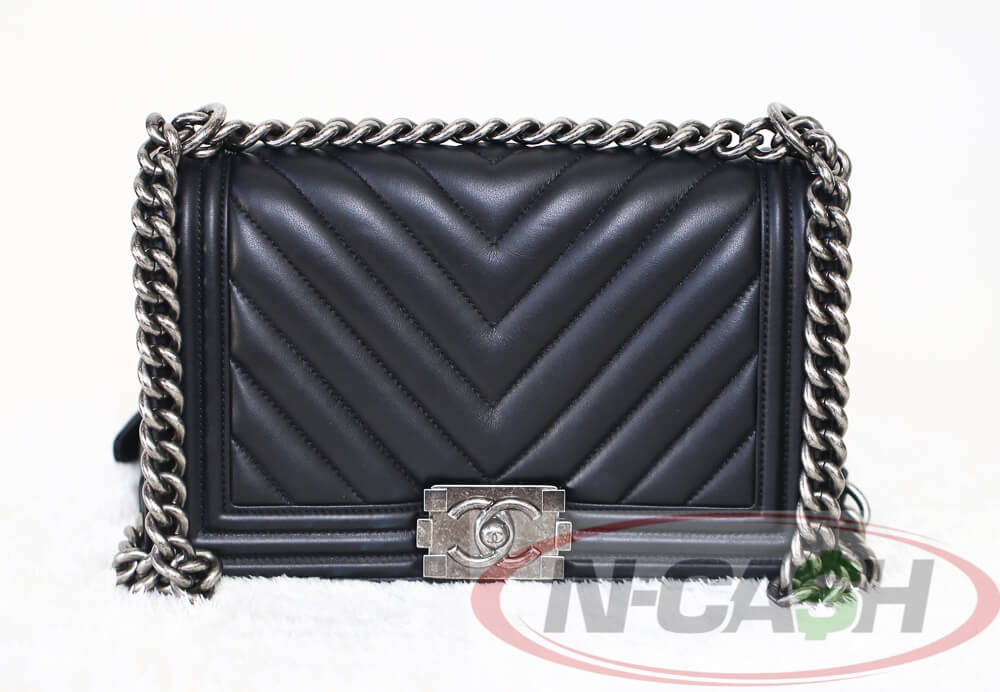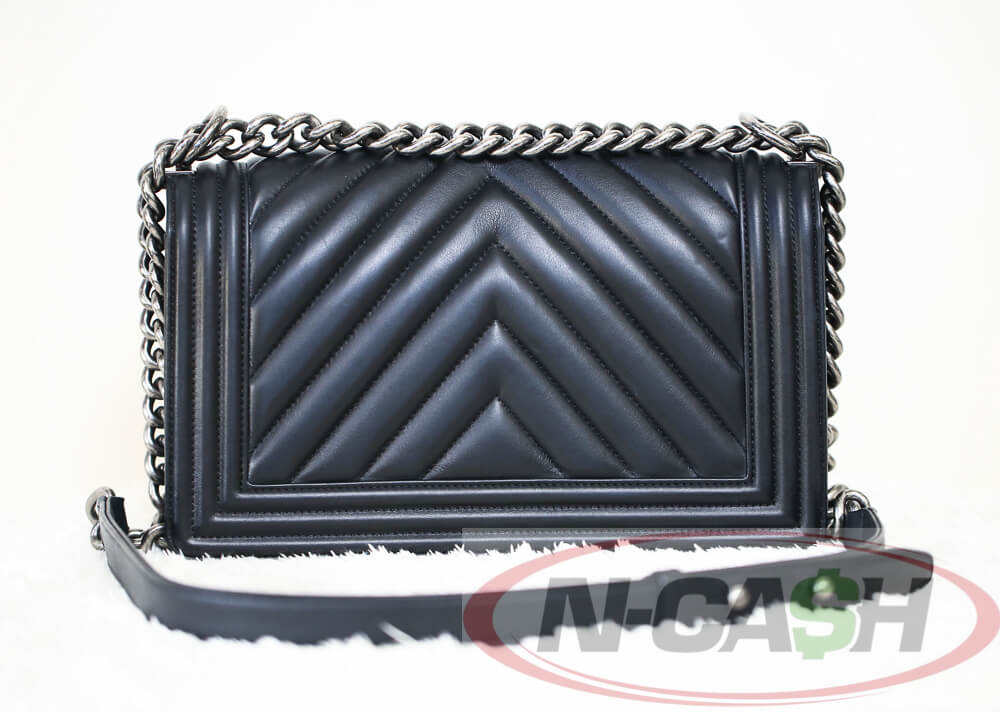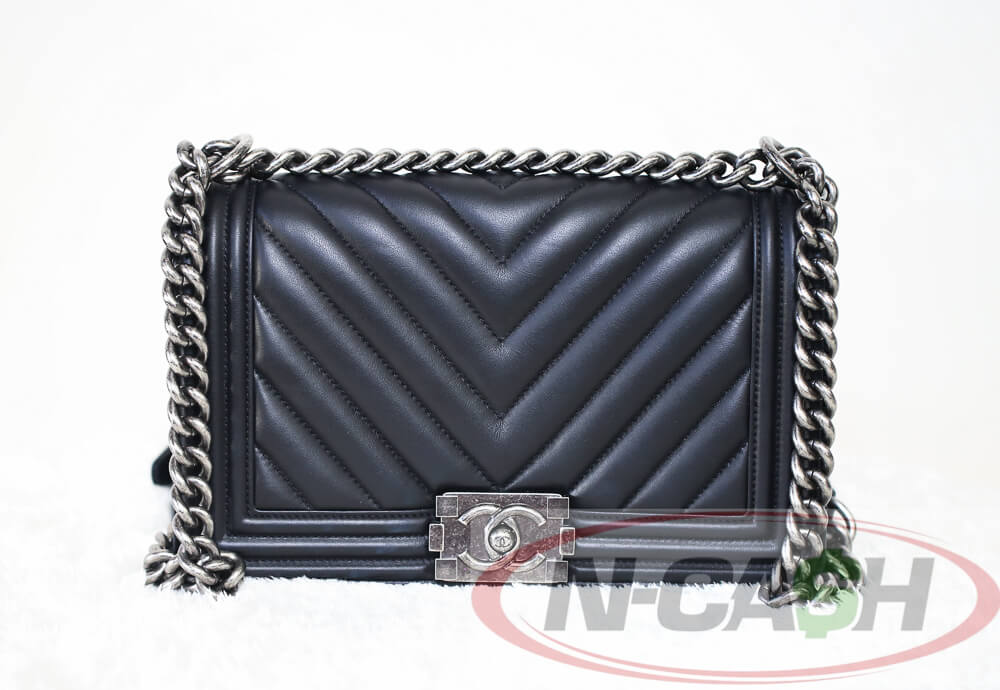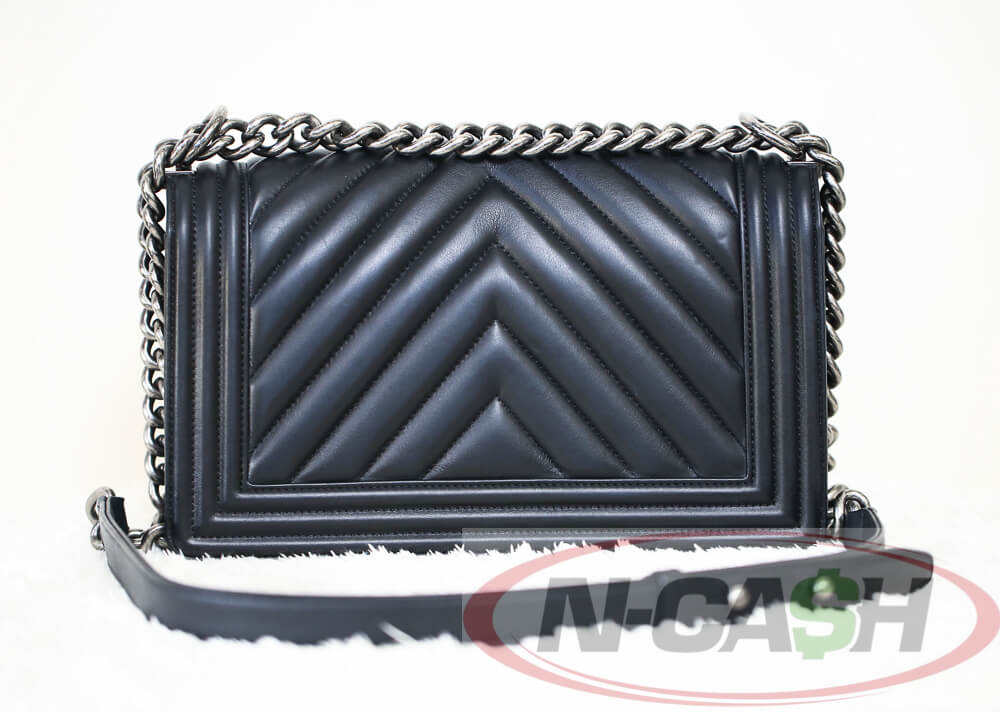 PRE-OWNED
Brand: CHANEL
Measures: 9.8″ L x 5.7″ H x 3.1″D (approx)
Material: Black Lambskin
Textile Lining
Hardware: Ruthenium
Made in France
Serial Number: 22493650
Retail Price of $4700++
Purchased at Saks Fifth Avenue
ITEM INCLUSIONS:
Box, Tissues, Saks Fifth Avenue Ribbon and Tag, Dust Bag, Cleaning Cloth and Sealed Care Booklet
EXTERIOR CONDITION:
MATERIAL: Calfskin leather is in great, pre-owned condition with very minimal wear. Creases/Wrinkles are apparent at the top of the backside and side leather. There are dents/marks from the chain on some parts of the exterior leather. Please study photos.
HARDWARE: Fully functional and in excellent condition, showing minor wear. Interior hardware is still covered with blue film.
STRAP: Excellent condition showing very minimal wear. Leather area shows mild creases.
BOTTOM CORNERS: Great condition, showing light wear.
INTERIOR CONDITION:
Presentable and clean, showing gentle wear particularly at the back of the flap. Shallow marks/dents may be seen on the leather parts.
OVERALL CONDITION:
THIS CHANEL LE BOY BAG IS IN PRE-OWNED CONDITION WITH WEAR/SIGNS OF USE AND IMPERFECTIONS. ALL ANGLES OF THE BAG ARE POSTED, PLEASE REVIEW THEM CAREFULLY TO GET AN APT DESCRIPTION OF THIS ITEM. KINDLY PLEASE CHECK OUT ALL PHOTOS AS THEY SHOW ALL SIGNS OF WEAR.
Selling for only PhP 174,988