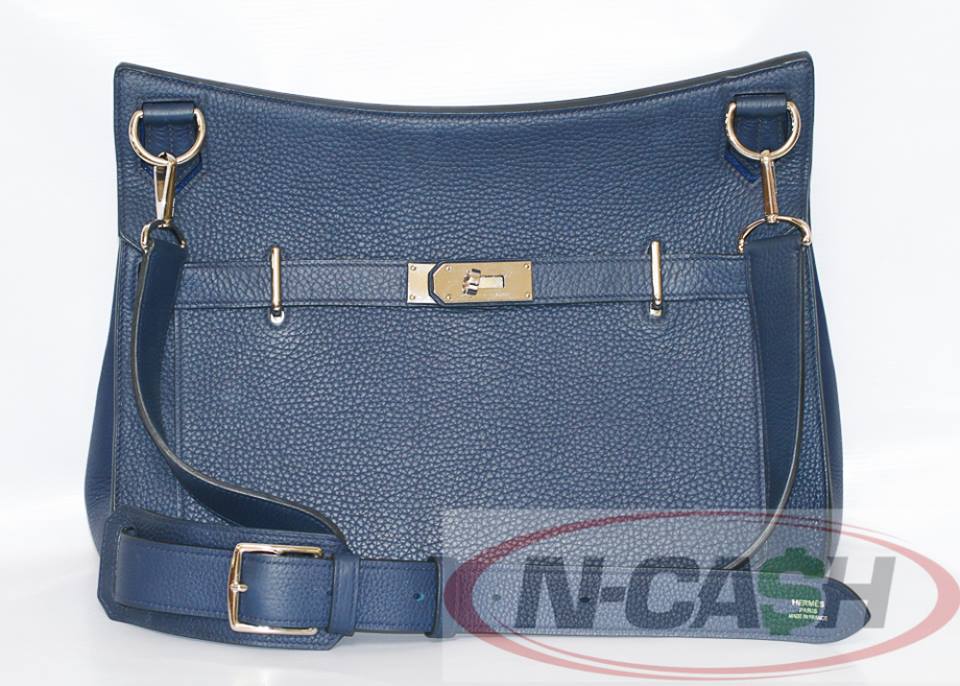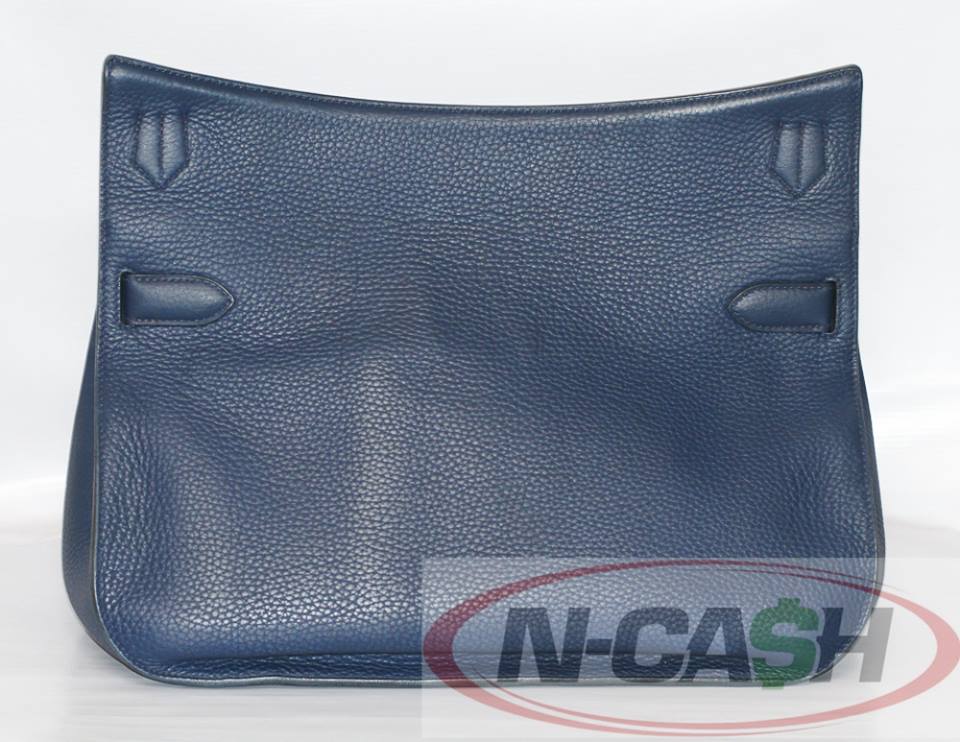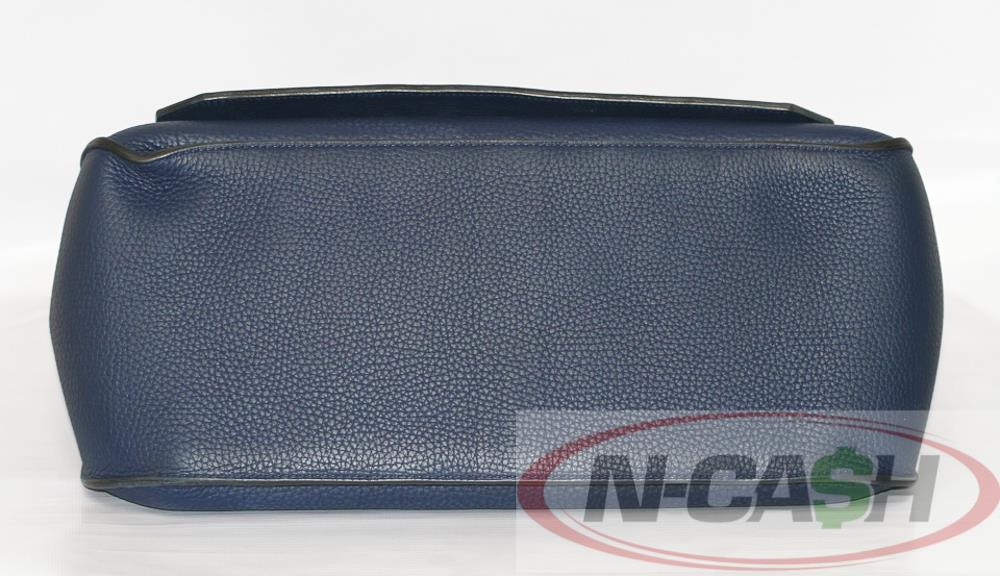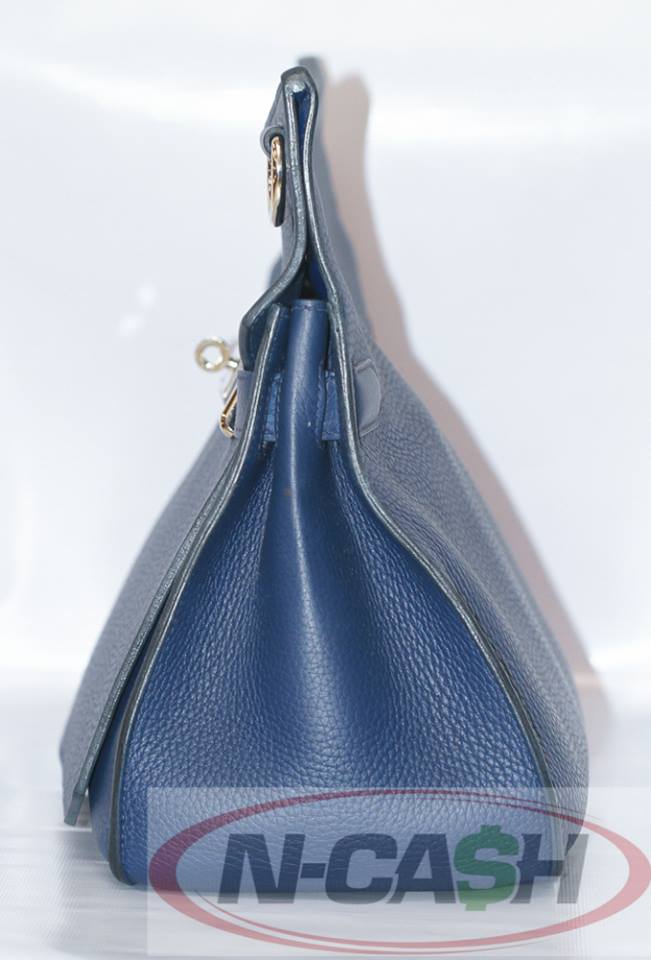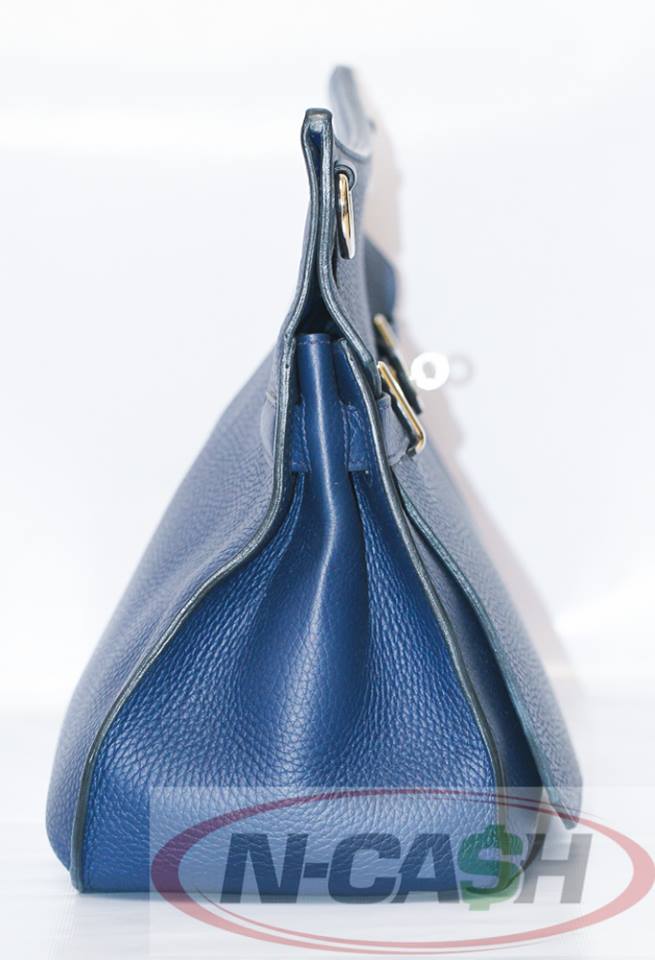 Authentic $9750 HERMES Jypsiere 37 Blue Sapphire Clemence Palladium 2008
PRE-OWNED
Brand: HERMES
Measures: 14.25″ L x 12″ H x 6″ D (approx)
Adjustable Single Handle Drops at 20″
Material: Damier Ebene
Leather Lining
1 Internal Zippered Pocket and 2 Patch Pockets
Hardware: Palladium
Made in France
Blind Stamp: Q in Square (2013)
Retail Price of $9750
ITEM INCLUSIONS:
Dust Bag ONLY.
EXTERIOR CONDITION:
MATERIAL: Leather is in great, previously worn condition. There is slouch at the bottom front. Bottom corners show moderate creases. Presence of light wear throughout. Nicks, rub marks, scratches are seen on the glazing.
HARDWARE: Fully functional and shiny, showing traces of shallow scratches and marks.
HANDLES: Firm with minimal to negligible wear/creases on the bases. Light wear on the undersides. Toleble wear throughout.
DETACHABLE STRAP: Reasonable, normal marks throughout from occasional use.
BOTTOM CORNERS: Light rub marks, creases.
INTERIOR CONDITION:
There are translucent seen on the bottom, otherwise interior is clean and presentable.
OVERALL CONDITION:
THIS HERMES JYPSIERE BAG IS IN PRE-OWNED CONDITION WITH WEAR/SIGNS OF USE AND IMPERFECTIONS. ALL ANGLES OF THE BAG ARE POSTED, PLEASE REVIEW THEM CAREFULLY TO GET AN APT DESCRIPTION OF THIS ITEM. KINDLY PLEASE CHECK OUT ALL PHOTOS AS THEY SHOW ALL SIGNS OF WEAR.
Selling for only PhP 218,000.