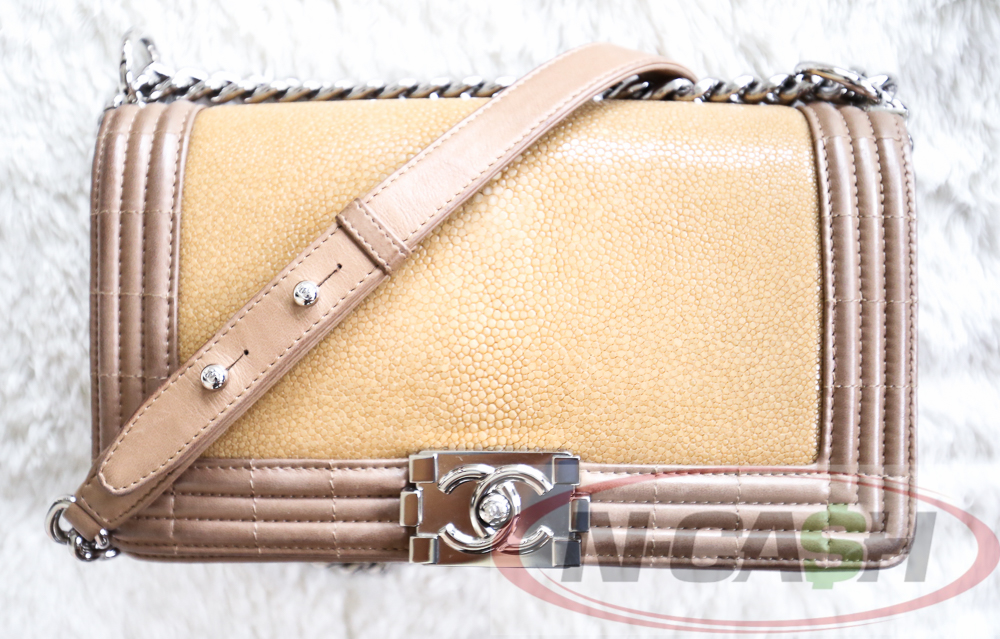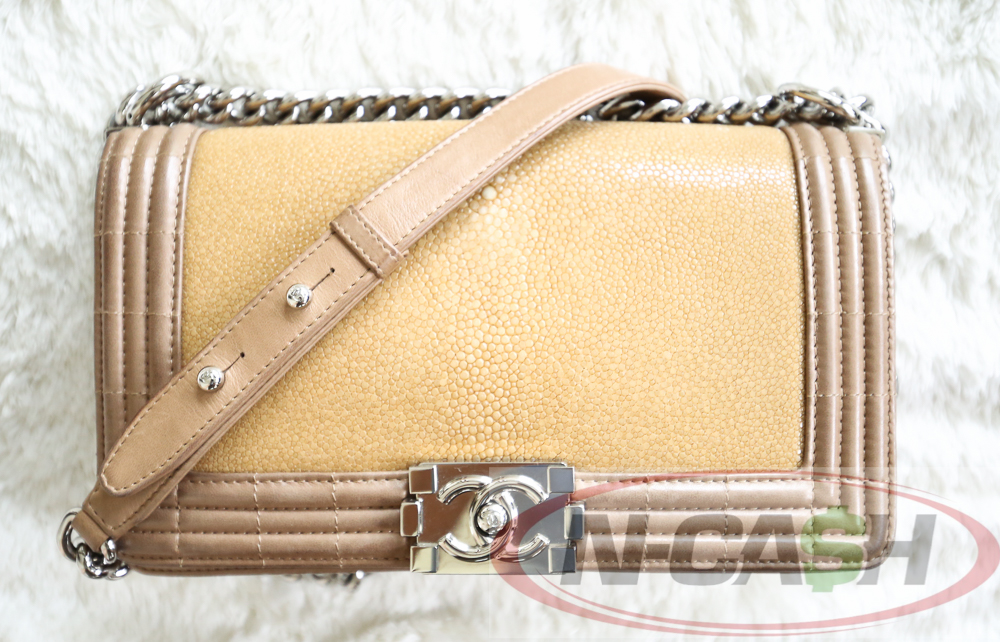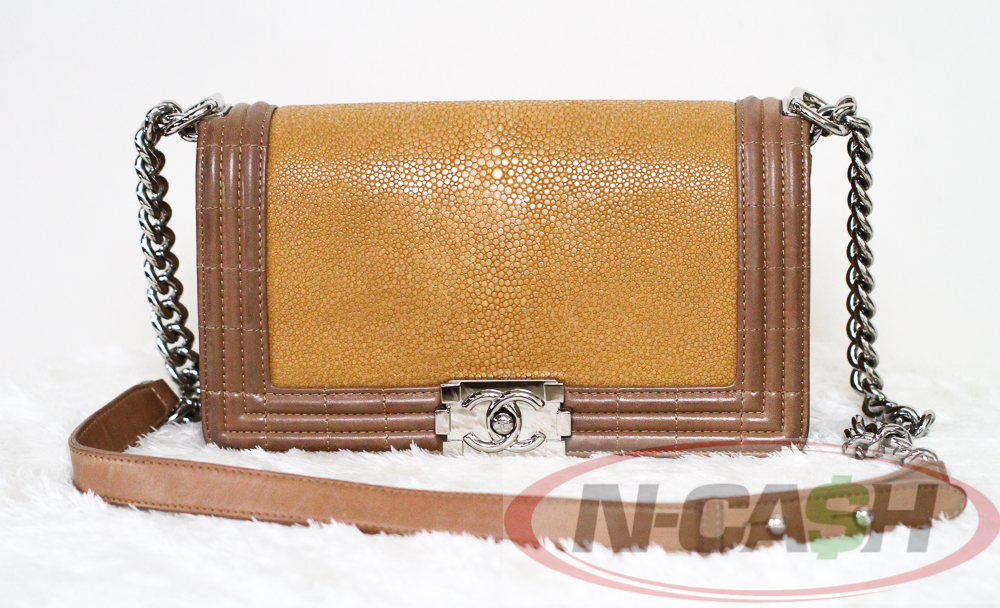 PRE-OWNED
Brand: CHANEL
Measures: 10″ L x 6″ H x 2.5″ D (approx)
Strap Drops at 20″
Material: Galuchat Stingray and Calfskin
Hardware: Silver-Tone
Serial Number: 16605386 (2012)
Made in Italy
ITEM INCLUSIONS:
Intact Serial Sticker and Dust Bag ONLY.
EXTERIOR CONDITION:
MATERIAL: Galuchat stingray in excellent, pre-owned condition showing light wear. Wrinkles particularly on the bottom and sides. Calfskin leather shows ageing, normal signs of wear. Corners show moderate wear, darkening, scuffs. Scratches and wrinkles on the back flap. There is a small brownish stain on one side.
HARDWARE: Fully functional and shiny. Tolerable oxidation on the the CC hardware. There are light scratches on the hardware, which is normal to any used bag. Back of the plate shows shallow nicks/scratches.
STRAP: Shiny silver chain link showing light wear. Calfskin leather shows normal/general signs of wear with darkened areas, wrinkles and fine scratches.
BOTTOM CORNERS: Moderate wear as in photos.
INTERIOR CONDITION:
Front calfskin leather shows wrinkles and fine scratches. Dents/marks encircling the lock. There are small pinkish stains and faint white translucent stains on the bottom area.
OVERALL CONDITION:
THIS CHANEL STINGRAY BOY IS IN PRE-OWNED CONDITION WITH WEAR/SIGNS OF USE AND IMPERFECTIONS. ALL ANGLES OF THE BAG ARE POSTED, PLEASE REVIEW THEM CAREFULLY TO GET AN APT DESCRIPTION OF THIS ITEM. KINDLY PLEASE CHECK OUT ALL PHOTOS AS THEY SHOW ALL SIGNS OF WEAR.
Selling for only PhP 188,888