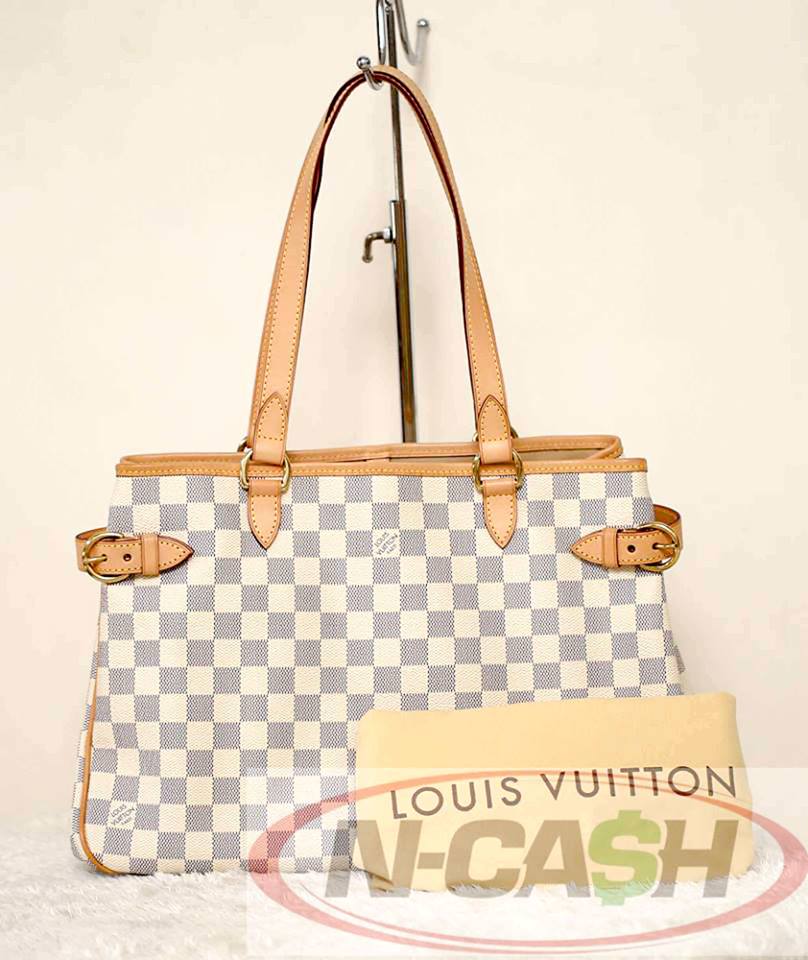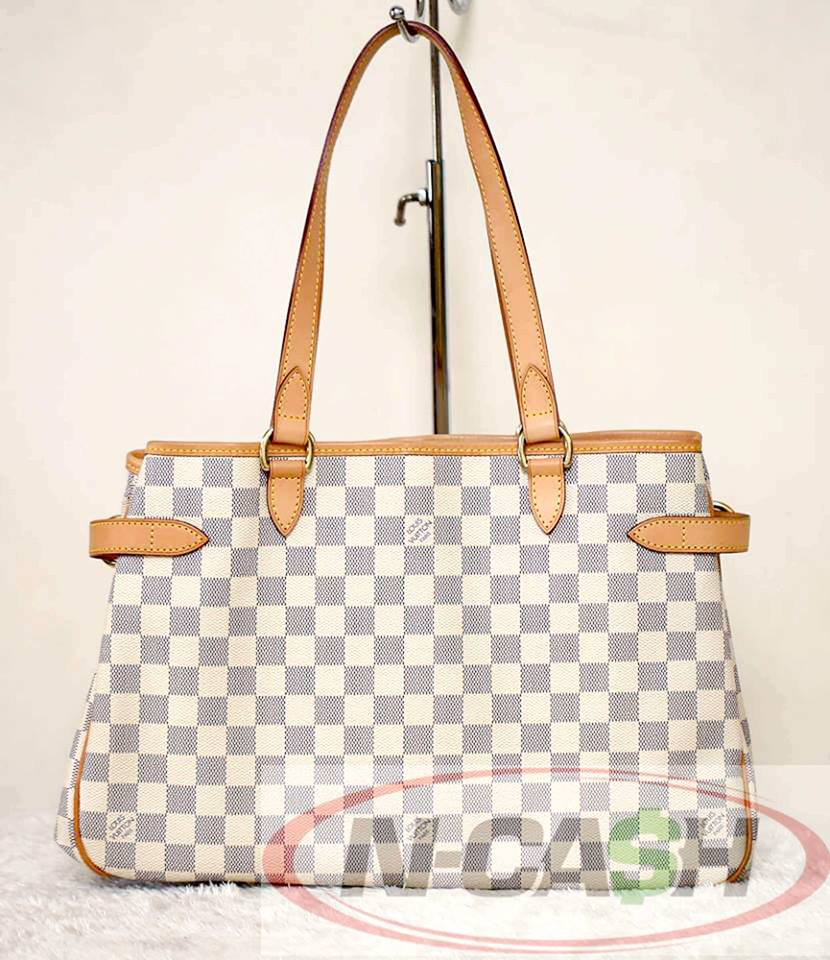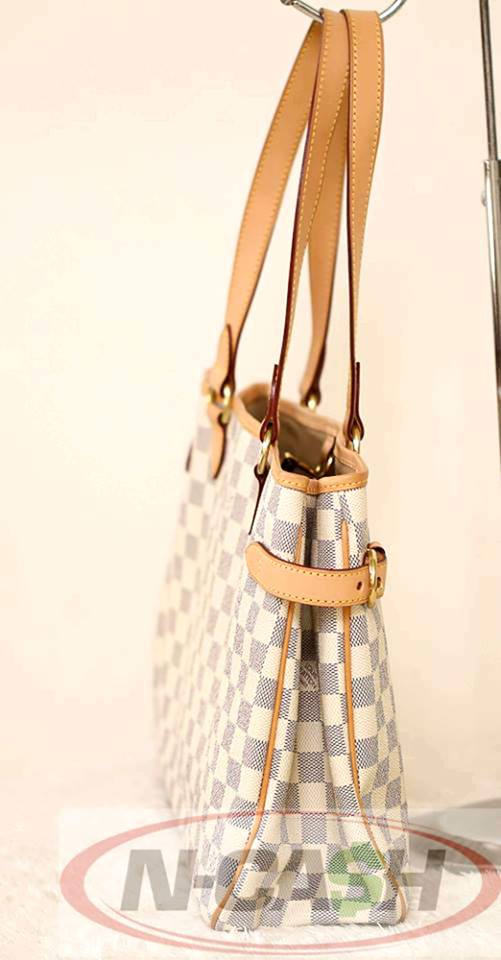 Authentic Louis Vuitton 2010 MTO Batignolles in Damier Azur Bag
PRE-OWNED
Brand: LOUIS VUITTON
Measures: 15″ L x 10″ H x 5″ D (approx)
Double Shoulder Straps Drop at 8.5″
Material: Damier Azur
Textile Lining
Hardware: Gold-Tone
Made in France
Date Code: DU0120
ITEM INCLUSIONS:
Dust Bag and Product Code Tag
EXTERIOR CONDITION:
MATERIAL: Damier azur canvas is in excellent, pre-owned condition, showing gentle wear. There are no notable signs of use to take note of.
LEATHER TRIMS: Vachetta is in light honey Patina. Light creases/marks and scratches. Wear on the rim, such as rub marks and dark areas.
HARDWARE: Fully functional and shiny showing light surface scratches.
HANDLES: Firm with minimal wear/creases on the bases. Light wear on the undersides, typical signs of minimal wear.
BOTTOM CORNERS: Mild darkenening. Light wear.
INTERIOR CONDITION:
Presentable and clean, showing gentle wear. Scent of leather.
OVERALL CONDITION:
THIS LOUIS VUITTON BATIGNOLLES BAG IS IN PRE-OWNED CONDITION WITH WEAR/SIGNS OF USE AND IMPERFECTIONS. ALL ANGLES OF THE BAG ARE POSTED, PLEASE REVIEW THEM CAREFULLY TO GET AN APT DESCRIPTION OF THIS ITEM. KINDLY PLEASE CHECK OUT ALL PHOTOS AS THEY SHOW ALL SIGNS OF WEAR.
Selling for only PhP 32,988