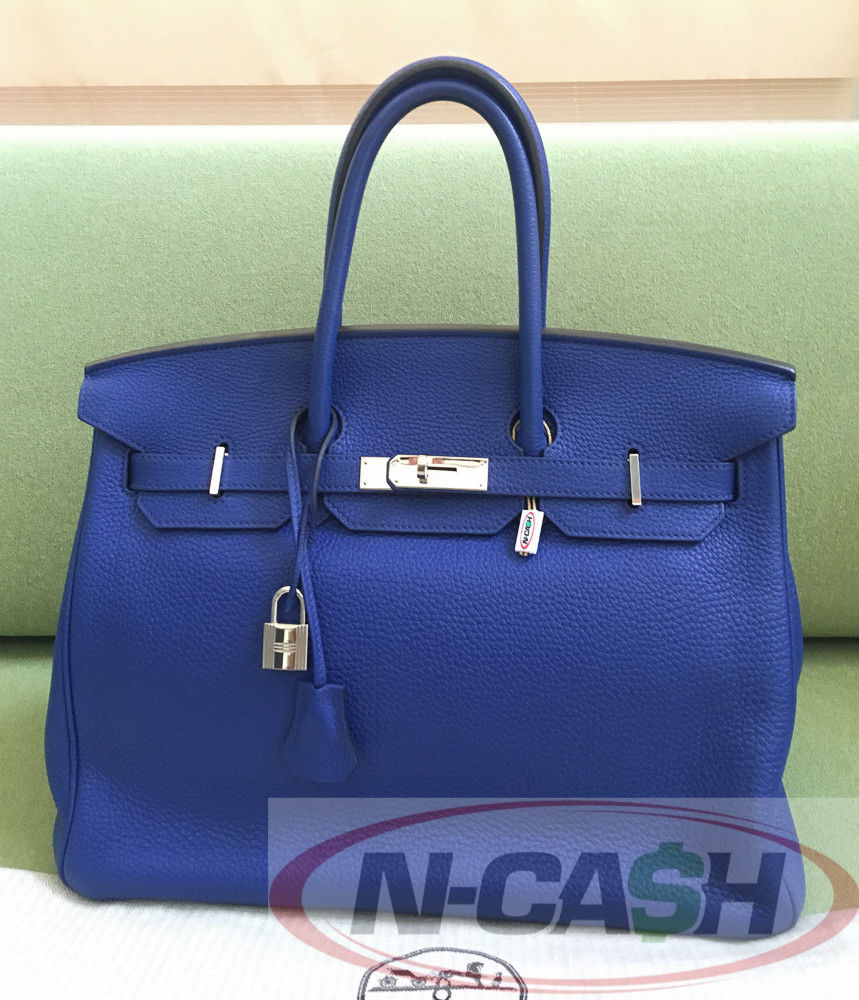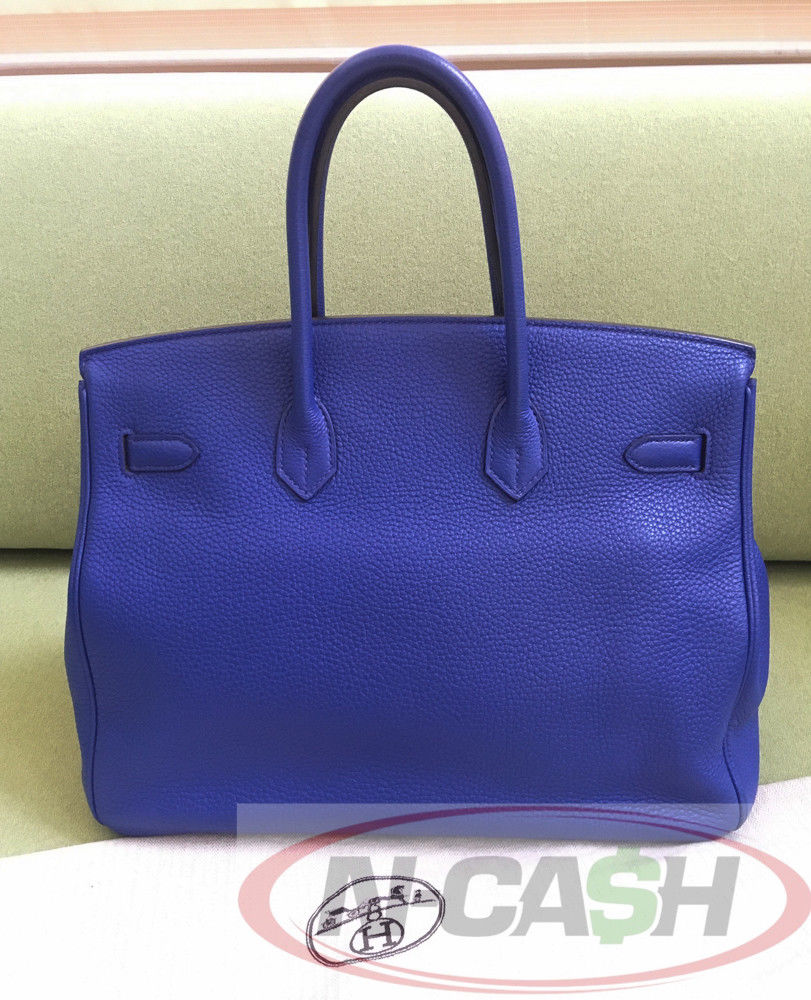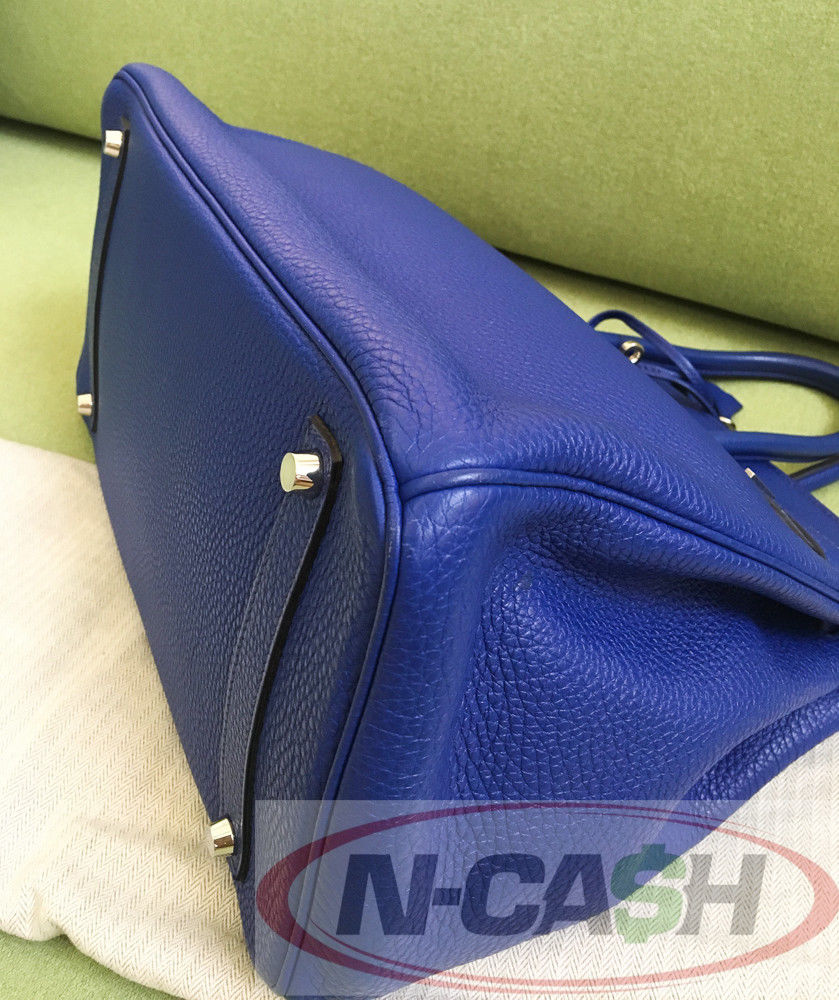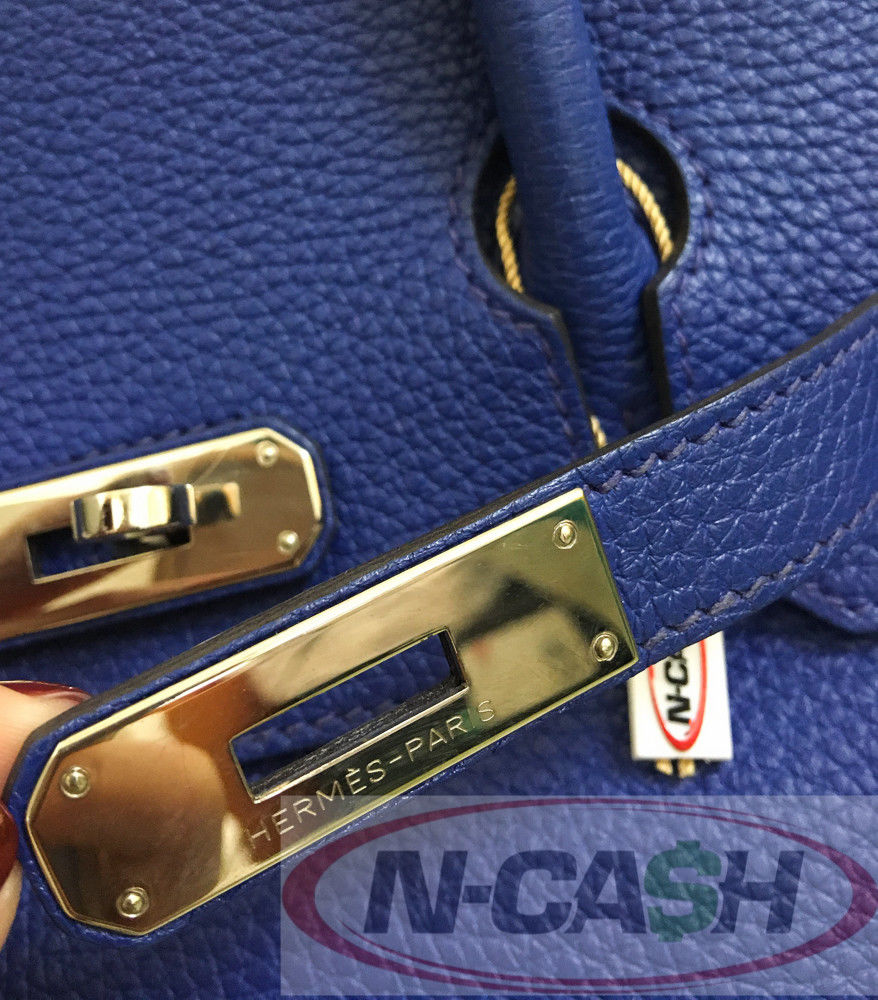 HERMES Birkin 35 Electric Blue Clemence 2011 RARE COLOR!
PRE-OWNED
HARD-TO-FIND COLOR!!!
Brand: HERMES
Measures: 14″ L x 11″ H x 7″ D (approx)
Material: Clemence Leather
Leather Lining
1 Internal Zippered Pocket and 1 Patch Pocket
Hardware: Palladium
Made in France
Blind Stamp: O in Square
Current Market Price of over PhP 580,000
ITEM INCLUSIONS
Dust Bag, Clochette, Lock and 2 Keys
EXTERIOR CONDITION
MATERIAL: Clemence leather is in excellent, pre-loved condition. There are no notable signs of use to take note of, apart from light signs of wear on corners and edges. Mild glazing wear. Minimal creasing and slouching at the bottom and sides.
HARDWARE: Fully functional and shiny, showing minimal traces of light wear. Metal feet show gentle marks.
HANDLES: Firm with minimal to negligible wear/creases on the bases. Light wear on the undersides and glazing. Tolerable wear throughout.
BOTTOM CORNERS: Gentle marks.
INTERIOR CONDITION
Light marks seen at the bottom, otherwise clean and presentable.
Selling for only PHP 420,000.00
**Please note that we are not affiliated with any of the designers, brands, or manufacturers that are mentioned or pictured in this webpage. All trademarks, brand names, and logos mentioned are used for identification purposes only and are registered trademarks of their respective owners who reserve the rights of ownership.