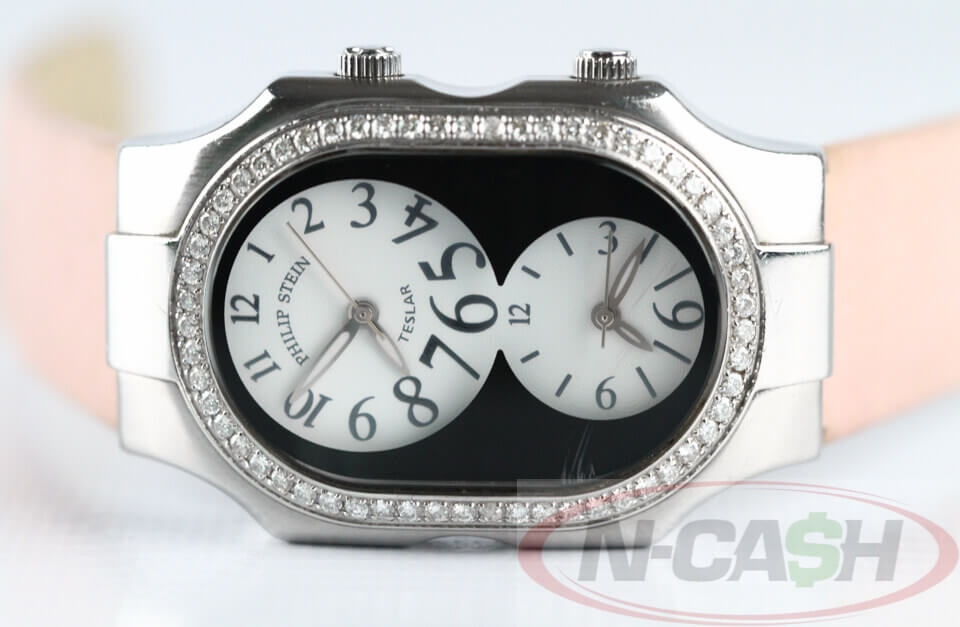 Philip Stein Large Signature Diamond Watch
Retail price of 2885 USD (≈Php 144,000)
58 natural white, high-grade, full-cut diamonds with a total carat weight of 1.16 carat
Perfect working condition
Appearance is around 8.5 out of 10. Light scratches on the glass (8:00, near the edge), slightly noticeable only since located on the black part. Minor scratches on the case but nothing that makes it less appealing.
Comes with light pink calf strap, white calf strap, and black calf strap. All in used condition.
Also comes with diamond certificate, warranty booklet, manuals, dilapidated case and box.
Selling for only Php 26995 only. FIXED.