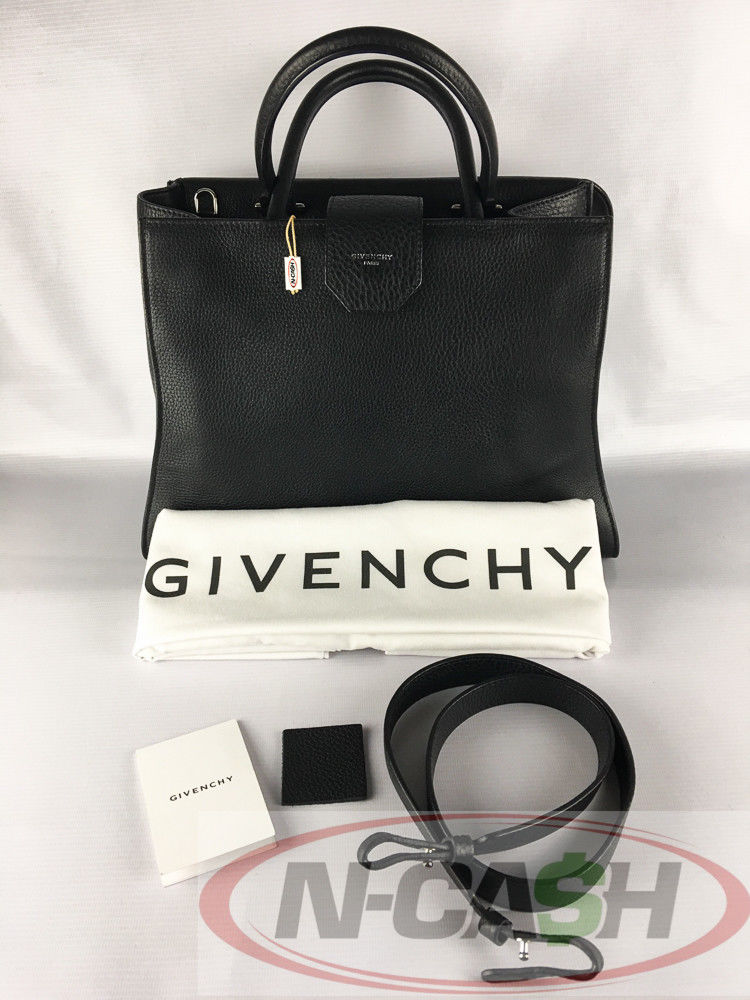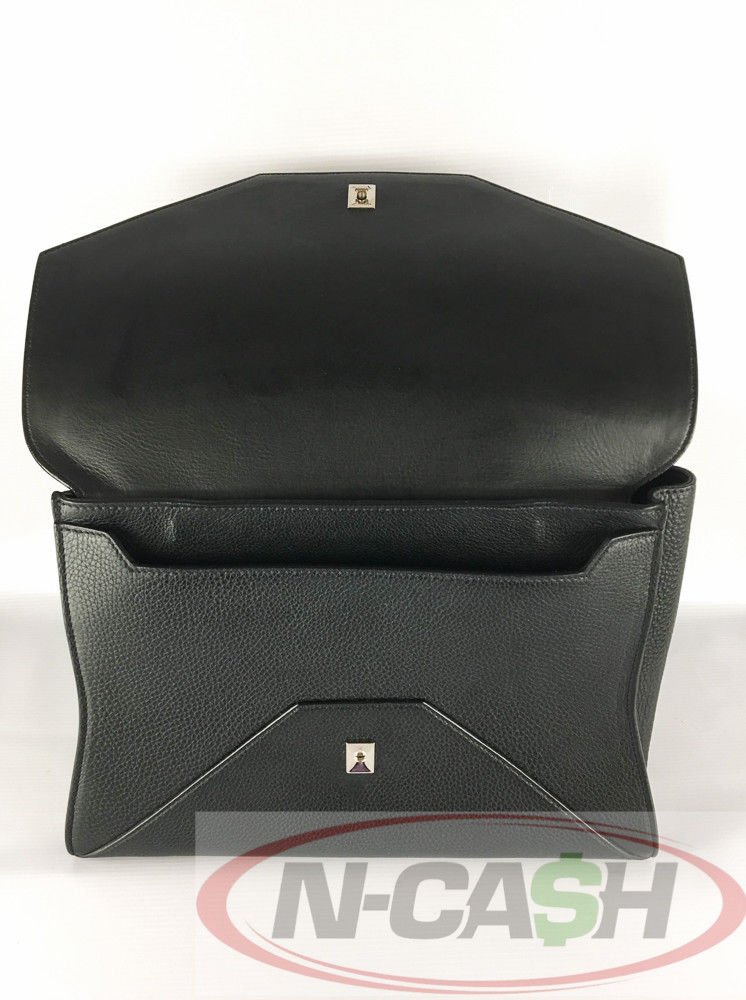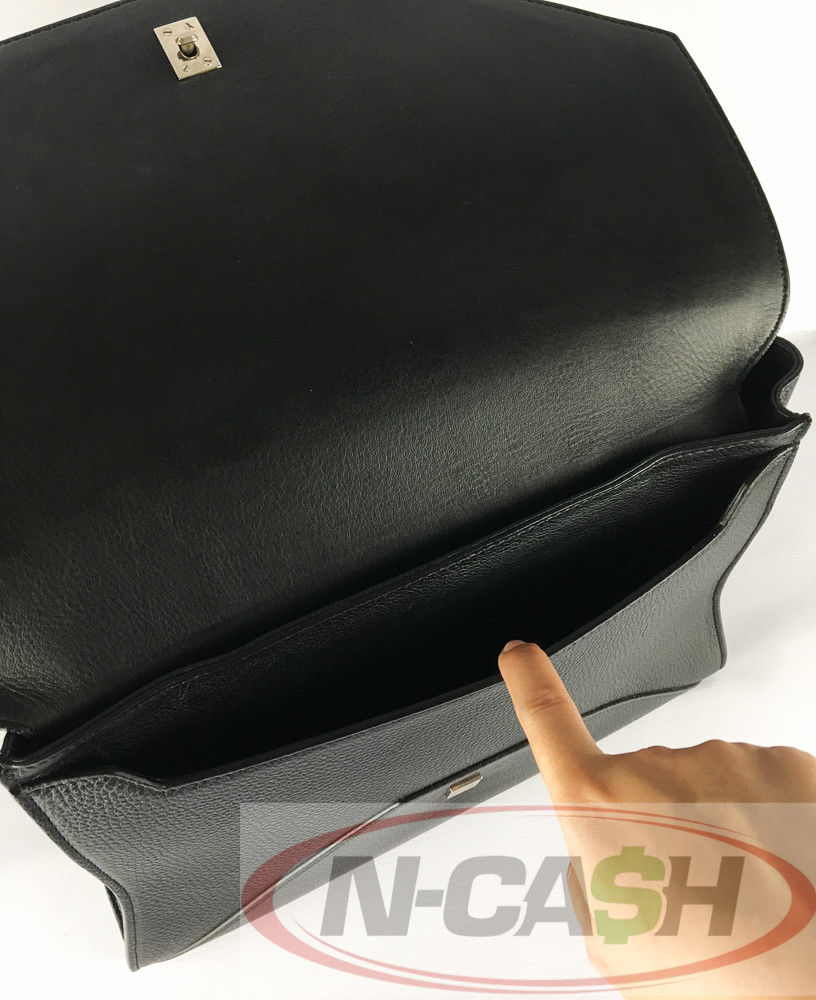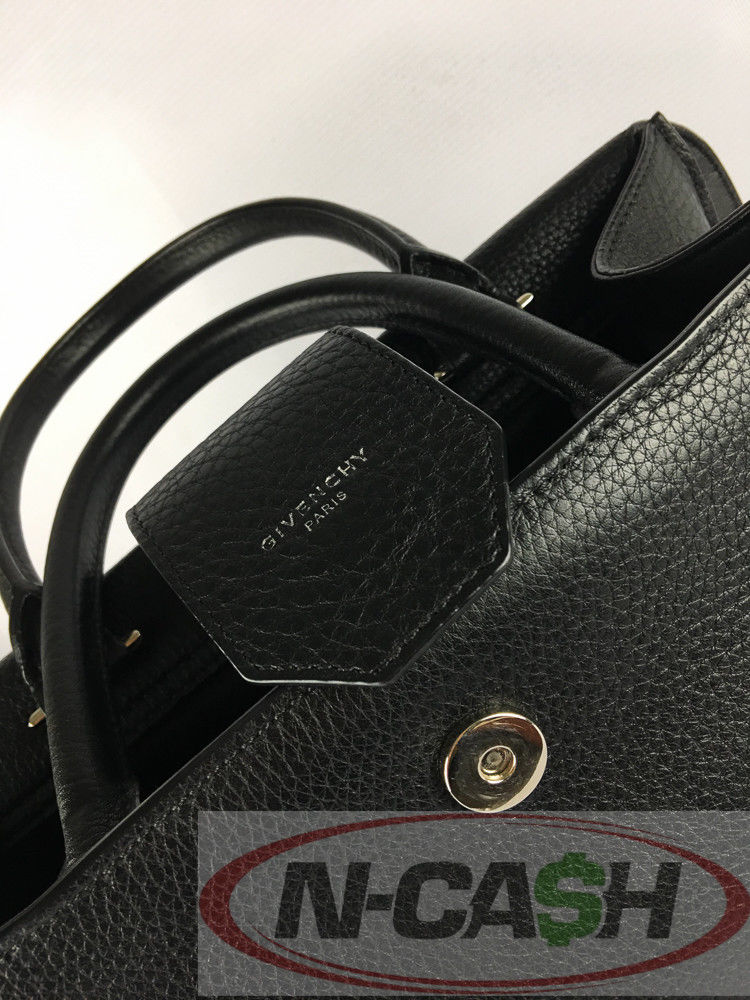 GIVENCHY Medium Obsedia in Black Bull Leather Satchel Bag
PRE-OWNED
Brand: GIVENCHY
Measures: 14.5″ L x 11″ H x 6″ D (approx)
Material: Bull Leather
Leather Lining
Twist Lock
Detachable Adjustable Strap
Hardware: Silver-Tone
Made in Italy
Serial Number: EX 0154
Retail Price of $2590
ITEM INCLUSIONS
Detachable Strap, Dust Bag, Material Swatch and Care Booklet
EXTERIOR CONDITION
MATERIAL: Bull leather is still in great, pre-owned condition. There are light marks and wear throughout. Minimal creasing and slouching may be observed on the sides and bottom area. Gentle corner, edge and glazing wear. Partial fading of silver film on the external brand stamp.
HARDWARE: Fully functional and shiny showing light wear throughout.
HANDLES: Firm with minimal wear/creases on the bases. Light wear on the undersides, typical signs of minimal wear.
DETACHABLE STRAP: Reasonable, gentle wear throughout from storage.
BOTTOM CORNERS: Gentle wear.
INTERIOR CONDITION
There are dents and marks on the contact points of twist lock and flap, otherwise clean and presentable. Please see photos.
Selling for only PHP 77,055.24
**Please note that we are not affiliated with any of the designers, brands, or manufacturers that are mentioned or pictured in this webpage. All trademarks, brand names, and logos mentioned are used for identification purposes only and are registered trademarks of their respective owners who reserve the rights of ownership.