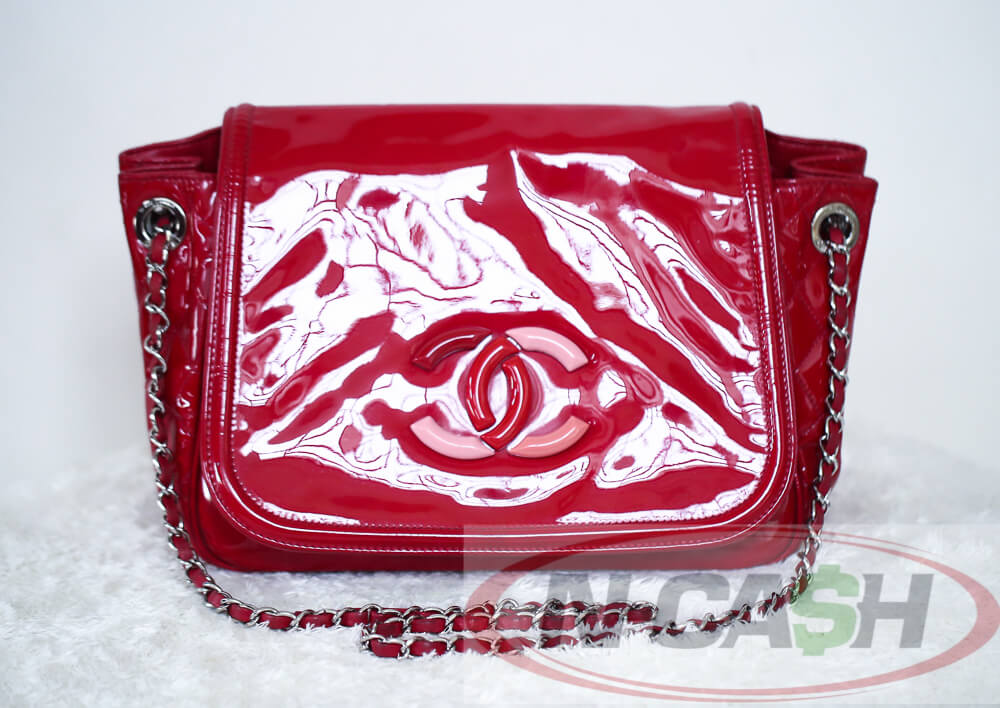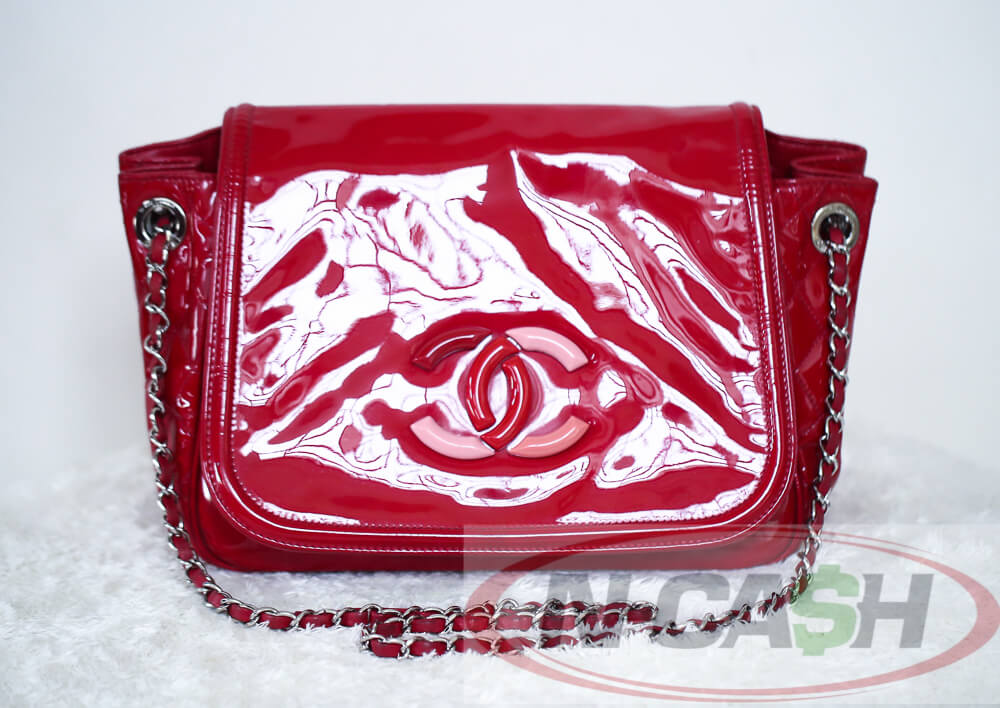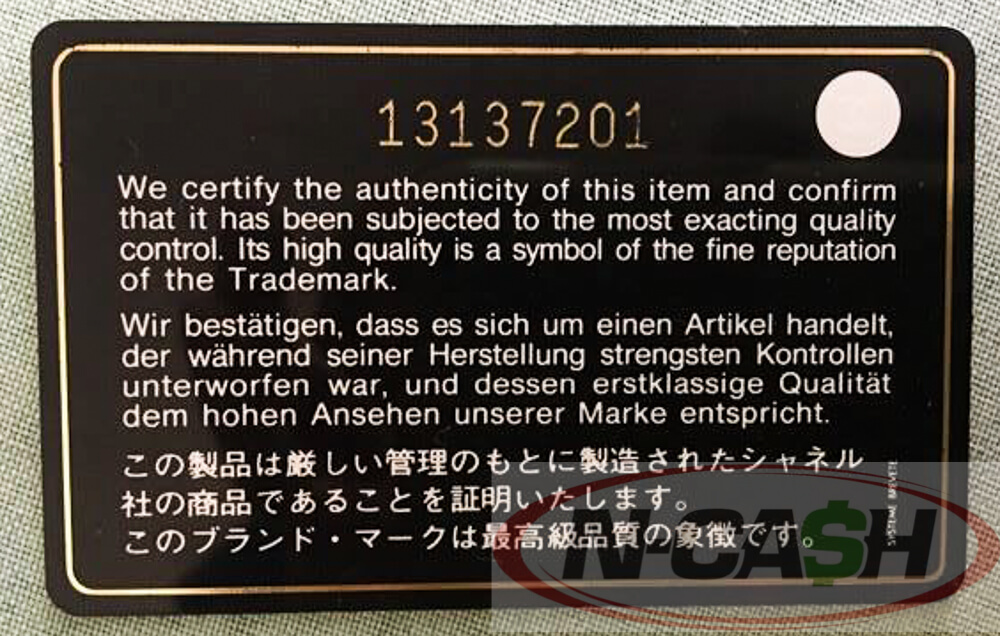 PRE-OWNED
Brand: CHANEL
Measures: 13″ L x 8″ H x 5.5″D (approx)
Adjustable Strap 8.5″-16″
Material: Patent
Lambskin and Textile Interior
Flap Closure
Hardware: Silver-Tone
Made in Italy
Serial Number: 13137201
ITEM INCLUSIONS:
Authenticity Card ONLY.
EXTERIOR CONDITION:
MATERIAL: Patent leather shows normal signs of wear. There are wrinkles, dents throughout. Marks on the bottom piping.
HARDWARE: Fully functional and shiny. There are light scratches on the hardware, which is normal to any used bag
HANDLES/STRAP: Firm with minimal wear/creases on the bases. Light wear on the undersides, typical signs of minimal wear. Leather part shows darkening, rub marks, scratches, wrinkles.
BOTTOM CORNERS: Signs of normal wear, rub marks.
INTERIOR CONDITION:
Signs of normal wear. Creases on the leather areas. Ink marks on the textile lining.
OVERALL CONDITION:
THIS CHANEL LIPSTICK BAG IS IN PRE-OWNED CONDITION WITH WEAR/SIGNS OF USE AND IMPERFECTIONS. ALL ANGLES OF THE BAG ARE POSTED, PLEASE REVIEW THEM CAREFULLY TO GET AN APT DESCRIPTION OF THIS ITEM. KINDLY PLEASE CHECK OUT ALL PHOTOS AS THEY SHOW ALL SIGNS OF WEAR.
Selling for only PhP 47,988