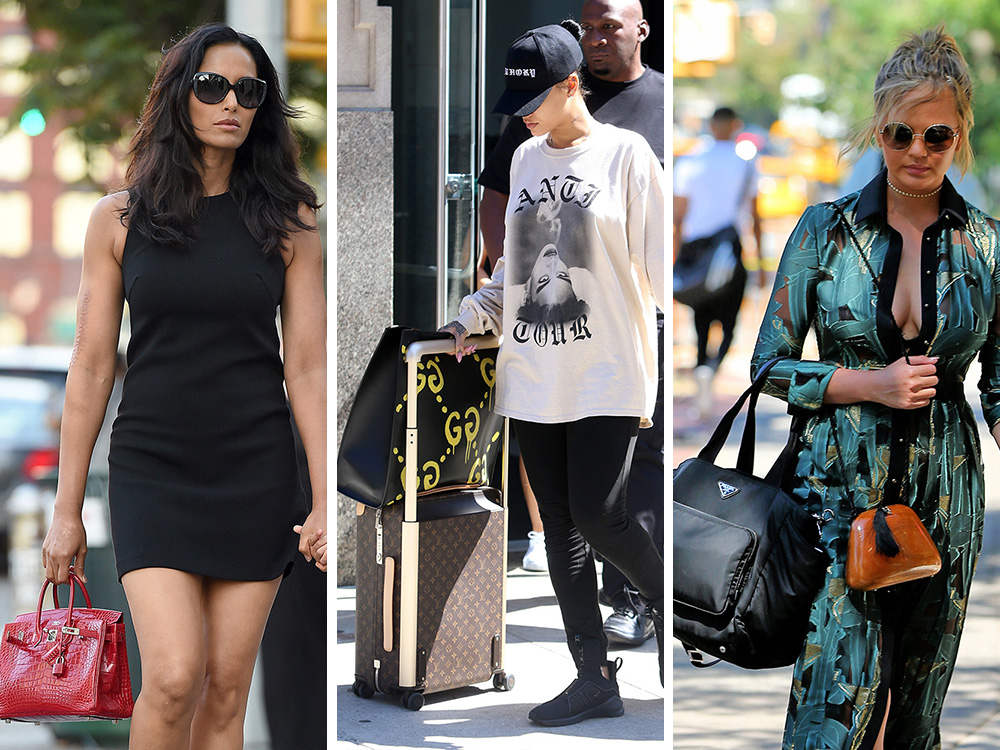 Celebrities are making the most of the waning days of summer. They have their obligations, of course–grocery shopping, brunch, the VMAs–but they look picture perfect whatever they do, and their handbag picks this week are tres chic. Fringed bags are experiencing a small surge of popularity again, which only reminds me that they were HUGE around this time last summer. So maybe it's time to grab your fringed favorites from last year and let them see the sun once more, while fringe is still on-trend.
Alessandra Ambrosio
Chloé Drew Bag
Alessandra Ambrosio was spotted carrying this leather and suede Chloé Drew Bag at the Brentwood Country Mart. This has been one of Alessandra's go-to bags in 2016.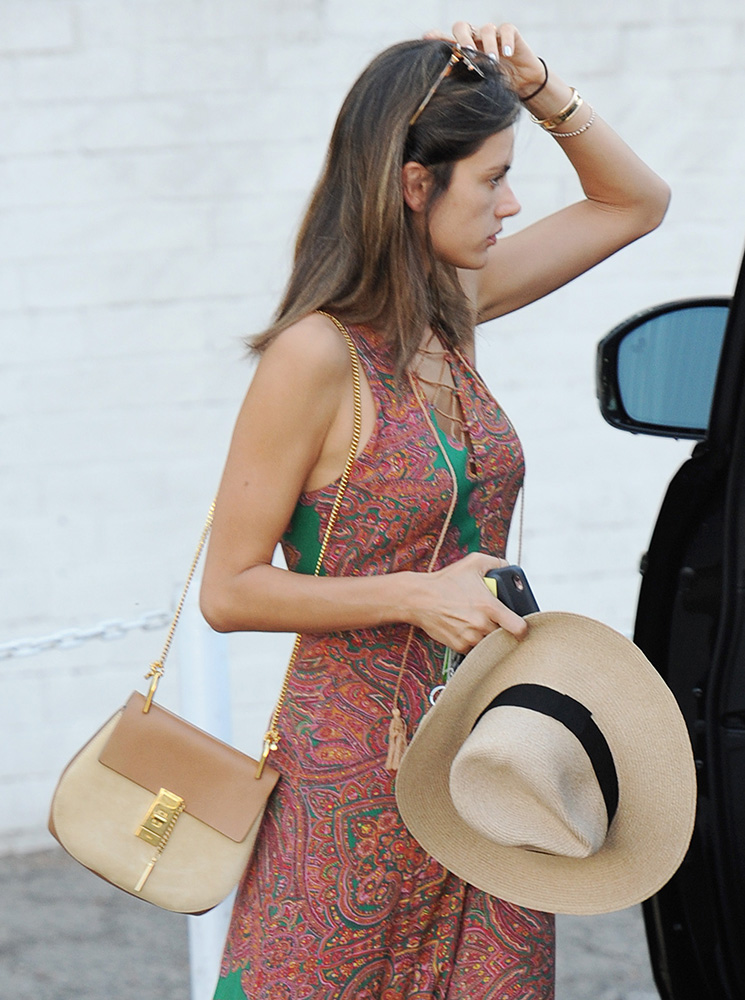 Chanel Iman
Stella McCartney Falabella Clutch
Here's model Chanel Iman, arriving at a restaurant in West Hollywood with a black faux leather Stella McCartney Falabella Clutch. I believe this is one of Chanel's more recent acquisitions.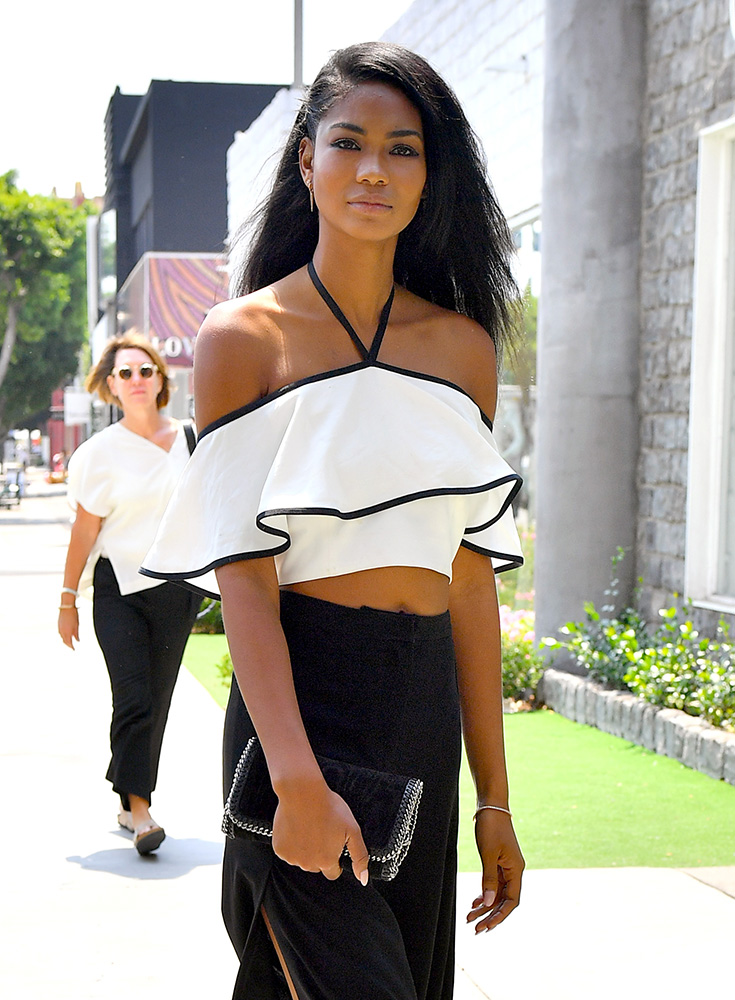 Chrissy Teigen
Prada Tessuto Diaper Bag
Chrissy Teigen was recently seen carrying this Prada diaper bag and a fringed, hard-bodied mystery clutch outside of her apartment in NYC. We're not sure who makes this clutch, but based on Chrissy's recent bag-carrying habits, we suspect it might be The Row.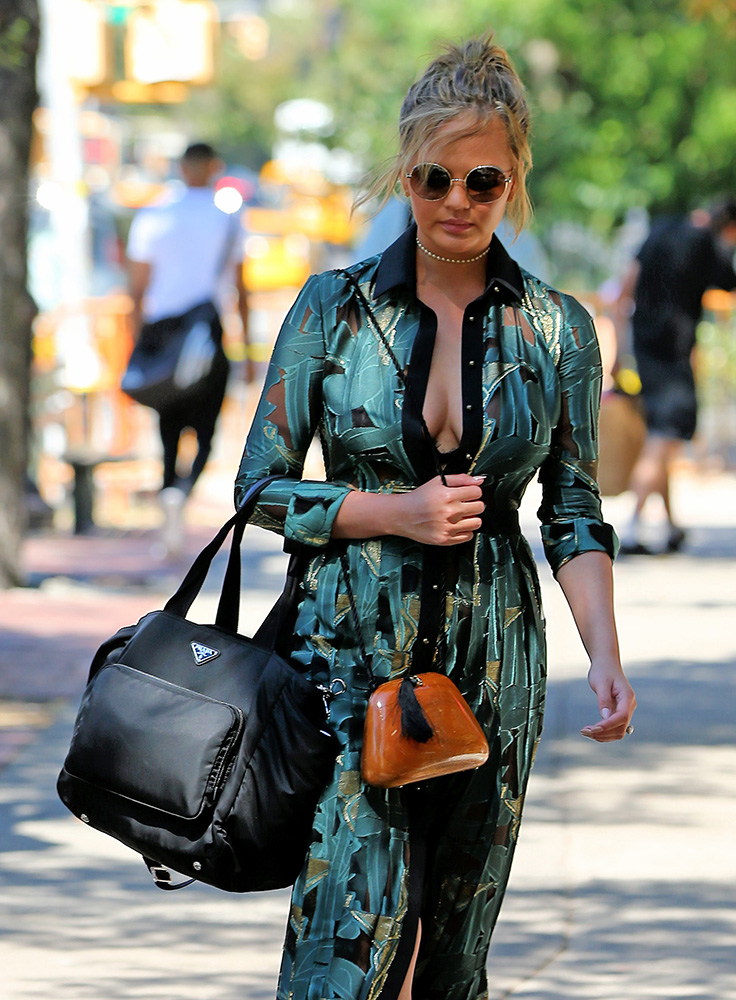 Hilary Duff
Proenza Schouler PS1 Fringe Pouch
Hilary Duff is leaning heavily on her trusty Proenza Schouler bags once again this summer. Here she is carrying a grey leather fringed PS1 around LA.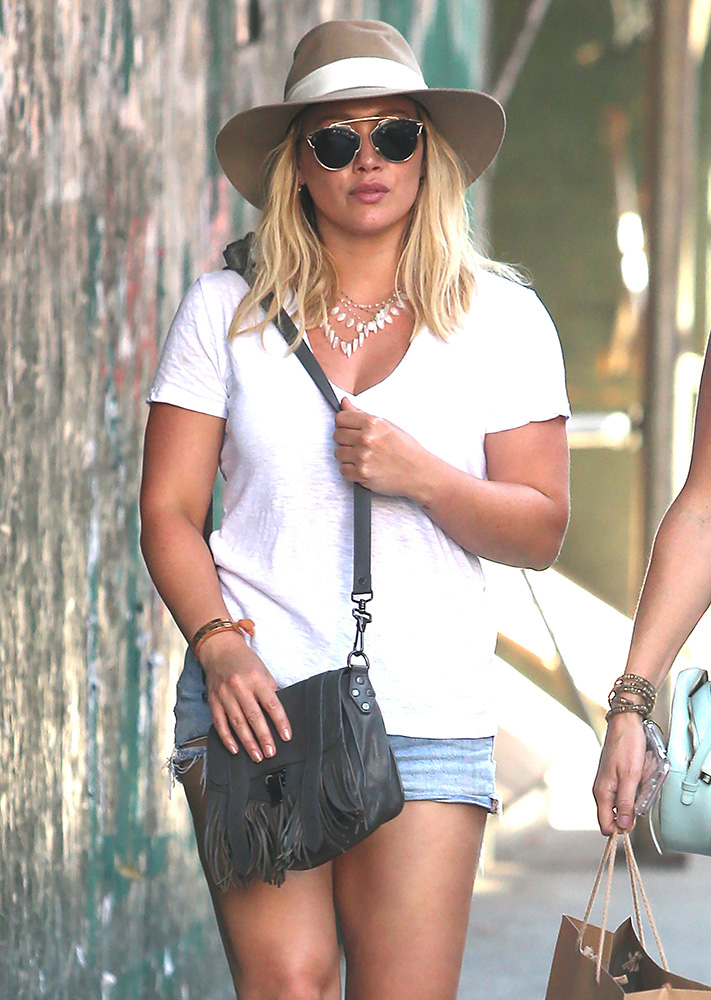 Jessica Alba
Versace Palazzo Empire Bag
Jessica Alba has hopped aboard the Versace Palazzo train. Here she is flitting through LAX with a navy blue Palazzo with neon pink piping. We recently declared the Palazzo one of our 14 Most Interesting Celebrity Bag Picks of Summer 2016.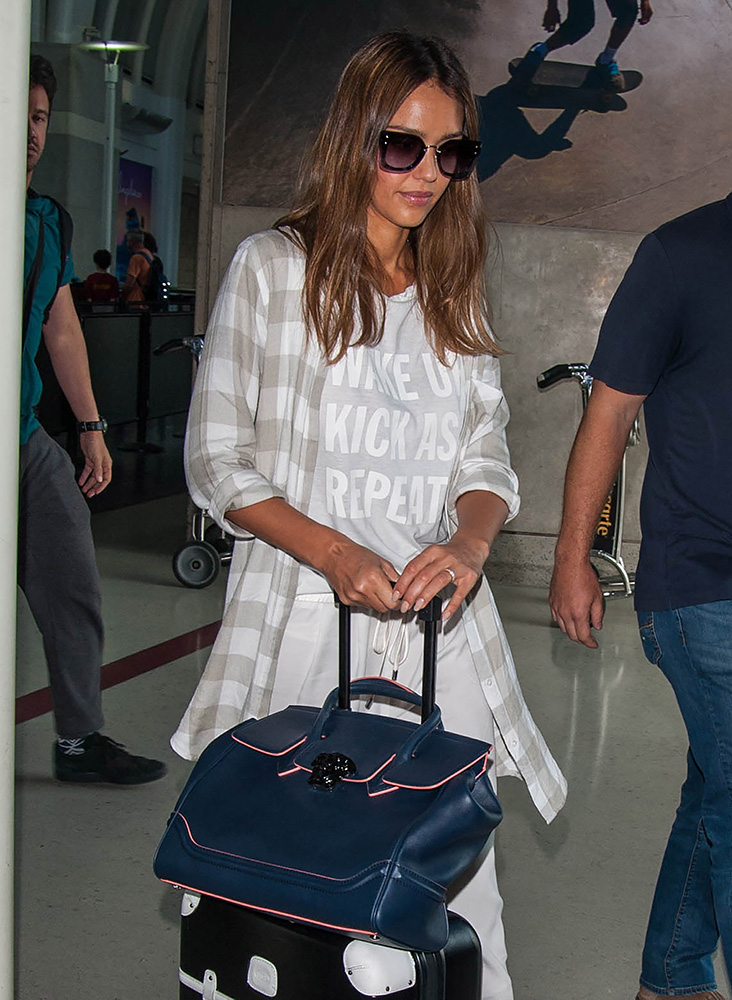 Padma Lakshmi
Hermès Birkin
Another day, another gorgeous shot of Padma Lakshmi carrying one of her most expensive Birkins. Padma recently carried this little exotic red Birkin while out and about with her daughter in NYC.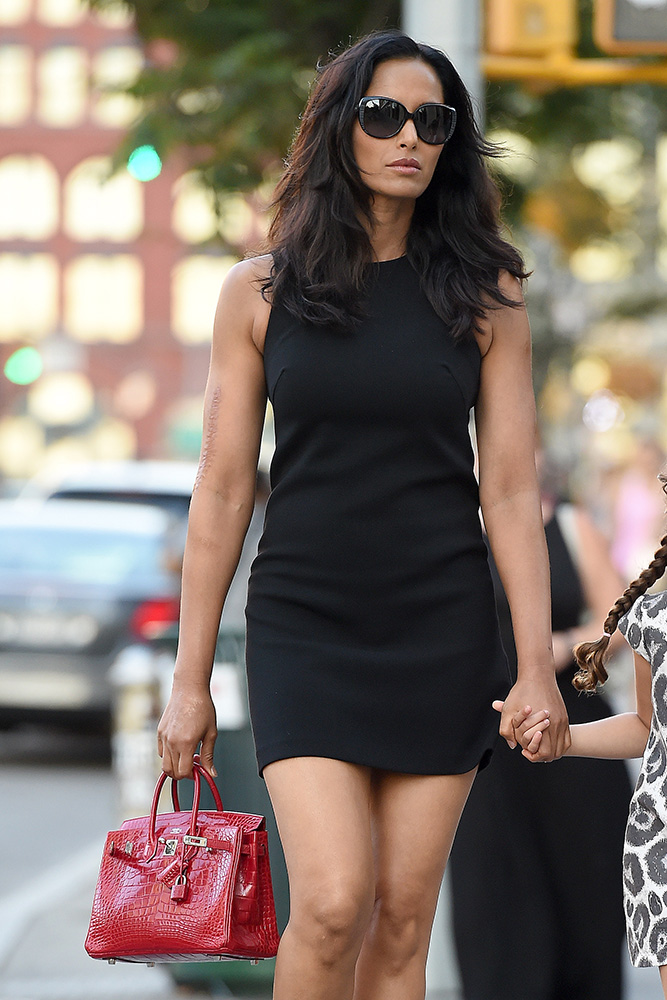 Reese Witherspoon
The Row Classic 5 Tote
Reese Witherspoon has been giving her The Row Classic 5 Tote a lot of love this summer, which is probably one of the reasons this style also made our list of The 14 Most Interesting Celebrity Bag Picks of Summer 2016.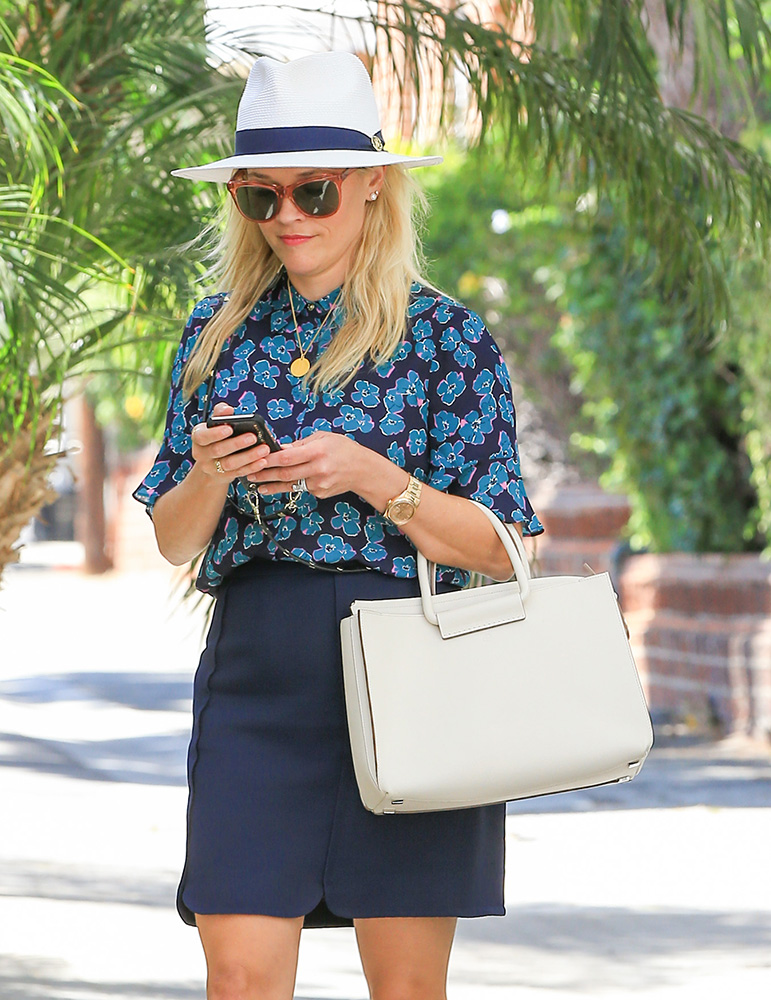 Rihanna
Gucci Ghost XL Tote
Louis Vuitton Rolling Luggage
Here's Rihanna, arriving in NYC for the VMAs with her spooky black leather Gucci Ghost XL Tote and Louis Vuitton luggage. Why yes, she is wearing a sweatshirt from her own tour! As one does.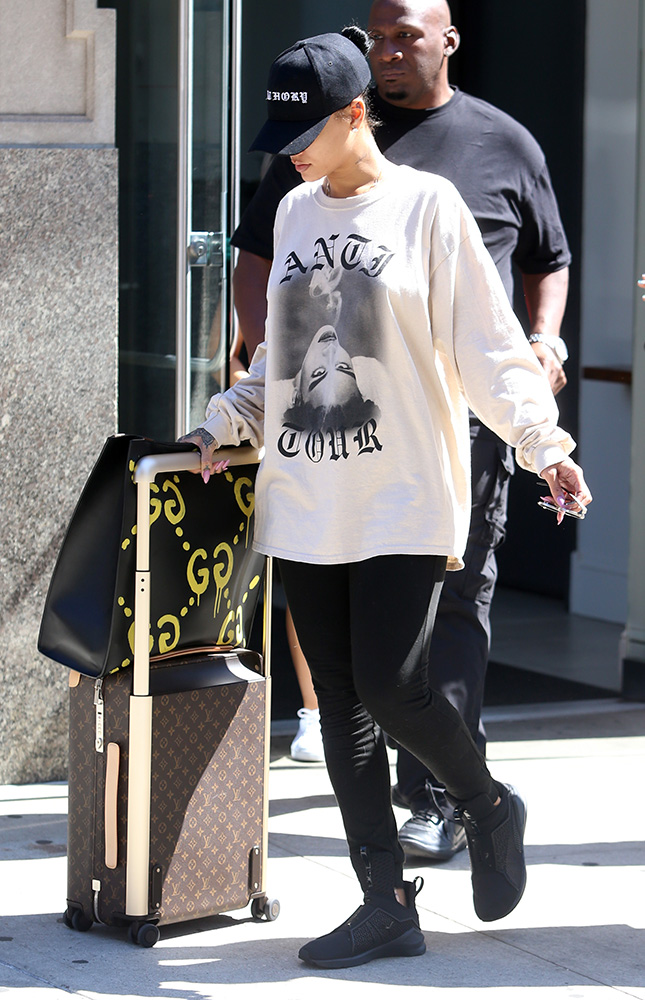 Article by Emily Anderson for purseblog.com (August 31, 2016)
N-CASH
"Manila's Trusted Designer Bags Pawnshop"
G/F Santolan Arcade Building Marcos Highway Marikina
(directly across Santolan LRT2 Station)
SMS: +639175418526
Landline: (02) 9943240
Please follow and like us: